New game plan: new head coaches discuss the upcoming season
Although new, the new head coaches for Boys' Track, Baseball and Girls' Tennis have been involved in their sport for years previous. From playing as a child to just switching schools, all three coaches have big plans for the upcoming spring season.
Boys' Track
Although new to Munster last school year, Coach Scott Stalbaum, head Boys' Track coach and social studies teacher, is not new to coaching Track. He was assistant coach at Manchester High School for two years and spent four of his eleven years at Rochester High School as head coach. Coach Stalbaum loves the sport for the range of events available to participate in and the challenge. Now that he has become the head coach and Track has gained a brand new coaching staff, he looks forward to the upcoming spring season.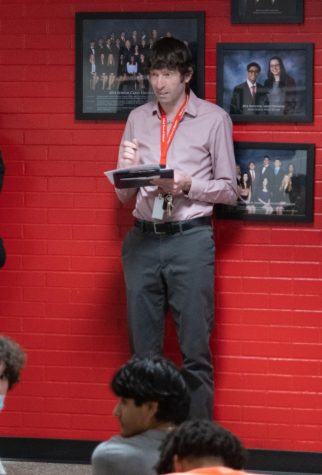 "I am excited to get to know everyone on the team and watch them grow throughout the season," Coach Stalbaum said. "We have a brand new coaching staff, so there will be lots of changes as far as training is concerned. The staff is very knowledgeable and excited for the season to begin."
Though there are many changes to the staff this season, the team's goals remain the same—win a Conference and Sectional title and advance as many boys to State finals as possible.
"As the season goes on, we should gain a clearer picture of where we stand and the growth needed to achieve those goals," Coach Stalbaum said. "Although chaotic at times, it is definitely never boring and every day is a fun challenge."
Baseball
Playing the game as a child, in high school and briefly in college, Coach Michael Mikolajczyk, head Baseball coach and English teacher at WWMS, will be head Baseball coach this season. After coaching for years, Coach Robert Shinkan stepped down from head coach in the fall. Coach Mikolajczyk coached the freshman team for 20 years and was the varsity assistant coach for the past 3. 
"Coach Shinkan gave me that opportunity way back in 1999 and I have loved being part of such a great program ever since. I am looking forward to getting the opportunity to run my own program for the first time," Coach Mikolajczyk said. "While I did learn a lot from Coach Shinkan, I'm also looking forward to putting my own spin on things. I'm excited to see all three levels in action this year and competing. "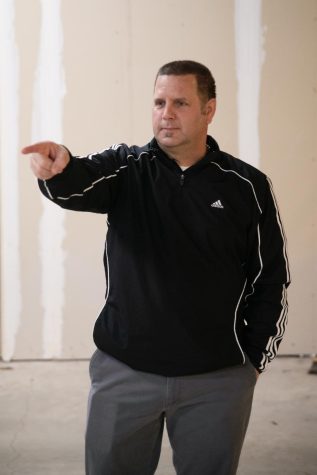 This year, the Baseball team hopes to build off their success from last year—winning conference, Sectionals, Regionals and Semi-state as well as making it to the state championship game. To achieve this, they have been in the gym two days a week to focus on strength, flexibility and injury protection.
Girls' Tennis
Former head coach of both Girls' and Boys' Tennis at Hobart High School, Coach Carl Davis has been a prominent member of the Tennis community. With over 26 years of coaching, playing and training experience, he was also the Director of Tennis at Match Point Tennis Academy.
"One thing I love about coaching is seeing players really develop from where they begin, then they set goals, and then where they end," Coach Davis said. "It's nice from a coaching standpoint, taking them through the process. It means a lot."