MHS welcomes new business incubator, Fabrication Lab and remodeled English classrooms
Tucked away in N144 is the business incubator, one of the newest remodeled additions to MHS. Though the room has not had its official grand opening—which is tentatively scheduled for October—Entrepreneurship Capstone is a project-based class taught by new business teacher Mrs. Kristin LaFlech.
The business-based course requires a prerequisite of four credits, though those classes can be taken concurrently. The class is far from a typical one in which students would study businesses or seek to emulate one, according to Mrs. LaFlech. Rather, it is hands-on, and has direct application in students' lives.
But the new incubator is not the only room that's got a new look this school year: along with the ongoing construction of a new room, the Fabrication Lab, fifteen English and social studies classrooms have been remodeled. Prior to the complete remodeling, the administration gathered input from some English teachers, according to Mrs. Kelly Barnes, English teacher. 
"It was nice that we were actually having some say in the fact that being in English might be a little bit different than other subjects," Mrs. Barnes said. "We do just have a lot of books for students that we have to provide them with. Having that storage was still important for us."
The construction of these rooms has continued into the school year, presenting a challenge to many teachers. Among the missing items are cabinetry, handles and baseboards.
"(Construction) impacted (my teaching) negatively," Mrs. Barnes said. "I think it's made us feel less prepared (and) feel more discombobulated. It's definitely made me feel very unsteady this year and just unprepared. I'm such a person that needs to be prepared and organized, that it's really hard for me mentally to cope with."
Leave a Comment
About the Contributor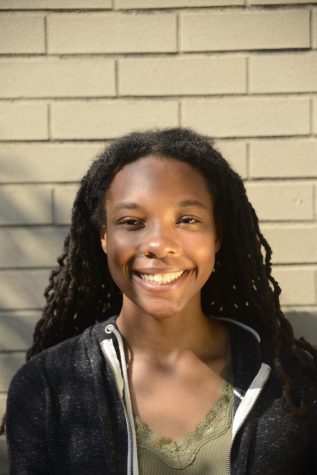 Atarah Israel, Editor-in-Chief
Hi, I'm Atarah! I am a senior and the Editor-in-Chief of Crier. I absolutely love to read and write. My favorite book has (and likely always will be)...