Covid Dictionary
PANDEMIC

When a disease or virus spreads to multiple countries and eventually across the world.
FLATTENING THE CURVE
The graph of the number of daily cases forms a "curve" from which we can tell the status of the pandemic. Flattening it refers to lowering the number of cases, so the curve isn't as high.
SUPER SPREADERS
House parties, family reunions, weddings. All seemingly innocent events. All with the strong potential for mass transmission of the virus.
ASYMPTOMATIC
The scariest aspect of the pandemic: not knowing you're infected since you show no symptoms, but possibly infecting others.
VIRTUALLY PRESENT
The attendance mark of an eLearner or an in-person learner who decided to stay home for the day.
SHIELD/DIVIDER
A piece of plastic used to enforce distance between students. Often used in the context, "Ah shoot! I left my divider at home."
BLACKBOARD
The place for all class material: learn.munster.us
COLLABORATE

A program used for eLearning. Good for breakout rooms. Not so good for tech issues.
BREAKOUT ROOMS
A way in-person learners can work together with eLearners during class; it's also a way to weed out which of your peers do well with group work.
MICROSOFT TEAMS
An alternative to face-to-face learning, unless you don't like sharing at yourself mirrored in the large group presentation mode.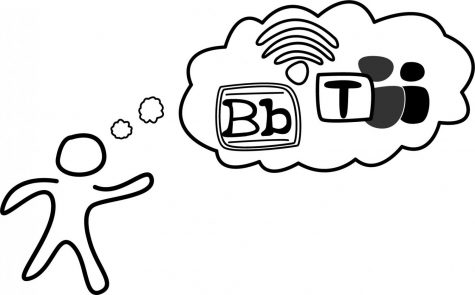 SOCIAL DISTANCING
The new golden rule of remaining six feet apart and avoiding direct contact with others. Aside from masking up, it's the main strategy to prevent spreading infection.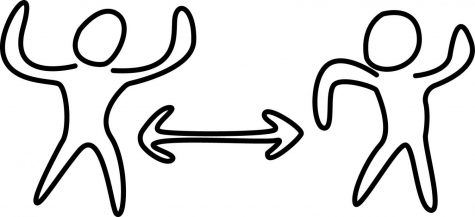 DRIVE BY BIRTHDAY PARADE

Everyone has had a birthday during the pandemic. This was one way we celebrated them while socially distant.
ONE-WAY HALLWAY
The long and winding new paths we have to take to get to our classes, implemented to limit face-to-face contact and completed by following the arrows.
MASKNE a.k.a. mask acne
The acne breakouts that happen after wearing a mask for a long period of time. Thankfully our masks cover those breakouts anyways.
CURBSIDE PICK-UP
Having your items brought out to you contact free after ordering online. It's the way we ate Panera food without actually being inside a Panera. 
NOW OVER HEARD IN CLASS
"Can you please turn on your camera?" | "Sorry, I was having wifi issues." | "Are you there?" | "I like your Teams background!" | "I think I need to restart my computer." | "My wifi crashed." | "Sorry, my email is weird right now." | "We can't hear you. You're muted." | "I couldn't find it on Blackboard." | "You weren't sharing your screen." | "I'm eLearning for today." | "Hold on, my camera is loading." | "My mask hurts." | "I need to restart my computer."
Graphics By Henry Hofferth