New and upcoming
Updated finals schedule
To attempt to minimize the amount of students leaving school early during final exams, administration has updated the finals schedule.
Tuesday, Dec. 19
Period 1 (8 a.m. – 9:29 a.m.), period 4 (9:36 a.m. – 11:06 a.m.) and period 7 (1:20 p.m. – 2:50 p.m.)
Wednesday, Dec. 20
Period 2 (8:00 a.m. – 9:29 a.m.) and period 6 (9:36 – 11:06 a.m.)
Thursday, Dec. 21
Period 3 (8:20 a.m. – 9:49 a.m.) and period 5 (9:56 a.m. – 11:26 a.m.)
Young Composers Club begins Nov. 14
Founded by Annie Fuller, junior and club president, the Young Composers Club held their first meeting Nov. 14. Amy Mao, junior, is the vice president and Mr. Luke McGinnis, choir director, is the club sponsor.
"I've always been interested in writing my own music and I've even started producing, but with music composition, there seems to be a big learning curve," Annie said. "I feel that a lot of people share a love for music and that definitely inspired me."
Crochet Club meeting after school today
One of her favorite hobbies, Joyce Yao, junior and club president, started Crochet Club with Mrs. Kelly Hladek, media specialist, as the club sponsor,.They hope to teach members the basics of crocheting and create items such as hats, scarves, gloves and baby blankets to donate to charity. Their next meeting is today after school in the media center.
Theatre Regionals Dec. 2
After performing "The Yellow Boat" in the auditorium Nov. 9-11 for the community, they will be competing at Regionals in hopes of advancing to State again.
"It helps bring heavy topics into the light for educational purposes so people can learn about history through art," Delaney Craig, senior who plays Joy, said.
Club updates
Publications attends JEA/NSPA national convention in boston, receives recognition
Dorothy Lakshmanamurthy, senior won superior in news writing.
Gabby Van Horne, junior won an honorable mention in feature writing.
Paragon won 4th in best of show.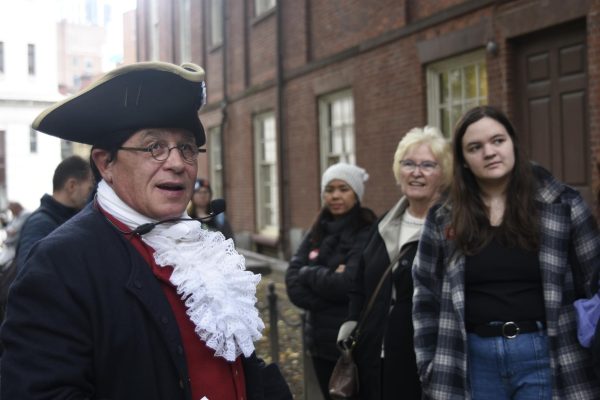 Charity
volleyball tournament collects 3,141 items