Football
Record: 3-7
Highlights: "Our  defense stopped KV from scoring in order to win our first conference game since 2018," Daniel Elias, senior said.
Records Broken: Daniel Asgedom, senior, rushed for 247 yards and 4 touchdowns at the Oct. 13 away game against Kankakee Valley. He broke the single season rushing record of 1,493 yards, held by Brian Eldridge in 1993, with 1,684 yards. Also at the KV game, Owen Burns, junior, broke the previous consecutive extra points record of 28, held by Tom Royal  in 2000, with 32 points.
Next Game: Away game at 7 p.m. tonight against Merrillville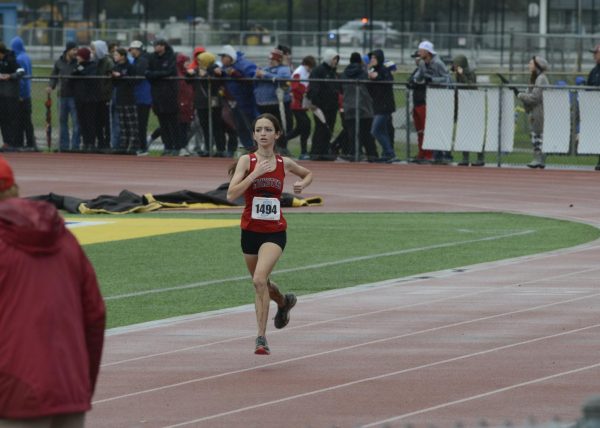 Girls' Cross Country
Highlights: "I was proud of our sophomore, Elora Bliss, when she won Sectionals," Riley Jorge, senior, said. "She has been trying to beat the Lake Central girls, and she finally did it. Our team also got 5th overall that day."
Remaining Meets: Placing 13th at Regionals last weekend, Elora Bliss, sophomore, is competing Saturday at LaVern Gibson State Championship in Terre Haute.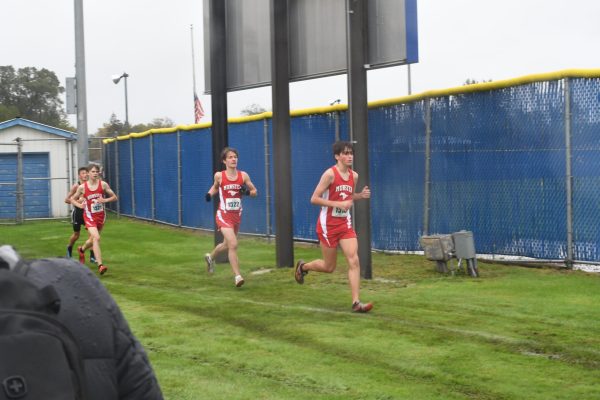 Boys' Cross Country
Highlights: "At the Harrison Invite in West Lafayette, I had a huge personal best there that gave me an outlook on how great my senior season could be," Ian Smith, senior, said.
"I enjoyed going with the team to get smoothies to improve team bonding," Dominic Dicarlo, senior, said.
Seniors Ian Smith, Josh Serrano, and Dominic Dicarlo advanced from Sectionals Oct. 14.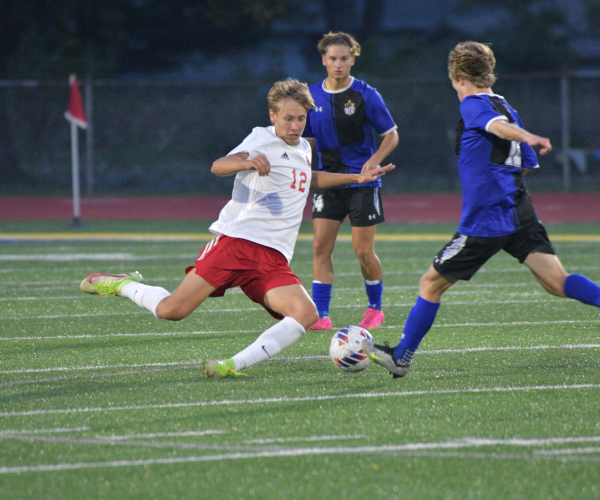 Boys' Soccer
Record: 16-2
Highlights: "Beating Hobart 4-3 to win Conference was a great experience and an amazing win," Niki Dimitrijevic, junior, said. "It was a strong team effort, and we stepped up when it mattered most."
Records Broken: At their Sept. 28 home game against Boone Grove, Nolan Kinsella, senior, set a new single season goal record of 39 goals. The previous record of 37 goals was held by Ryan McMahen in 2000.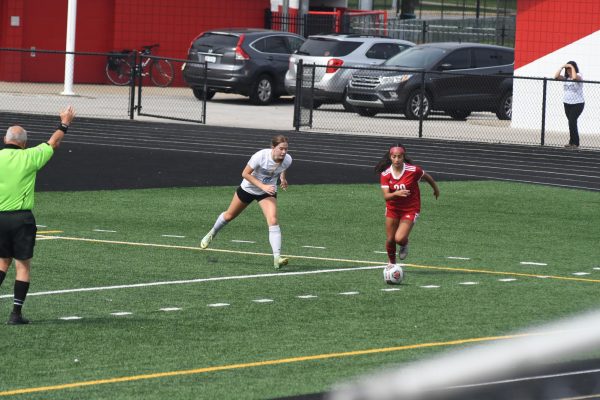 READY FOR IT Watching for the ball, Taylor Schroer and  Ella Woltman, seniors, get in to a recieving position at Sectionals against Hammond on Oct. 14. The team sweeped a 3-0 win and the Sectional title.
Girls' Soccer
Record: 10-6-1
Highlights: "My favorite moment was when we won against Valpo 2-1 in a competitive, intense game," Natalie Kindt, senior, said. "We hadn't beaten them in a long time."
The team earned the Conference Championship title on Sept. 30 with a 5-3 win against Hanover Central.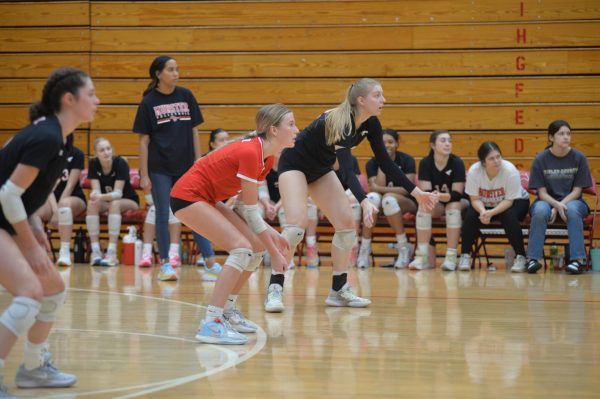 Volleyball
Record: 17-16
Highlights: "The week before we took the Sectional title, we had just been pushing ourselves in practice," Ella Woltman, senior, said. "We worked so hard for that moment we all ran out onto the court jumping and yelling."
The team won Sectionals Oct. 14 with a 3-0 win against Hammond. They came up short in Regionals on Oct. 21 against Crown Point.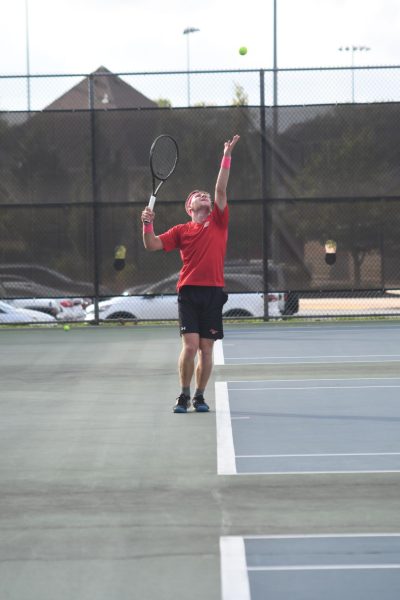 Boys' Tennis
Record: 14-5
Highlights: "At Culver Academy Invite, we went 2-1 using one of our new lineups," Adam Muntean, senior, said. "It matched up well that day."
Seniors Ethan Walker and Jose Foster came up short to state runner-ups in a 7-6, 6-1 doubles match at Park Tudor Oct. 21.
Awards: Coach Patrick Spohr was named 2023 NCC Coach of the Year for boys' tennis.
1st Team All State Recognition: Seniors Ethan Walker, Jose Foster, Yousaf Khokhar, Jack Morton, Adam Muntean, Michael Fesko, and  junior Joey Conner.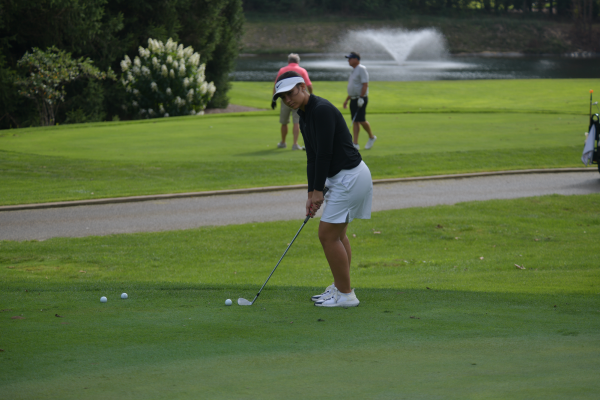 Girls' Golf
Record: 8-1
Highlights: "Winning Conference and Sectionals Tournaments , LC and Pat Ford Invites, along with my team was a lot of fun," Hannah Ingersoll, freshman, said.
The team won Sectionals by 25 strokes on Sept. 15 at Sherwood.
Awards: Coach Bill Smitka was named 2023 NCC Coach of the Year for girls' golf.