REVIEW: Boys' Cross Country reviews pastas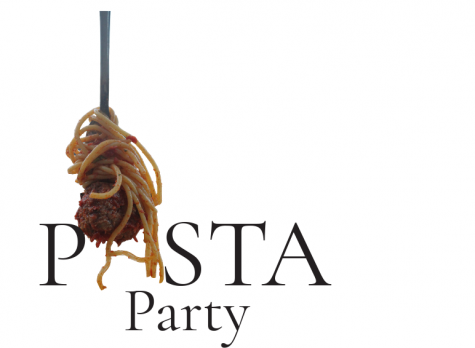 During the fall season, different cross country teams gather on Fridays. During these gatherings, runners will eat pasta for its carbohydrates in preparation for the next day. What is the best way to "carb up"? Max Lindenmayer, Gabe Tienstra and Anthony Young, juniors and, Boys' Cross Country team members, review different pastas to tell you which is the best way to get your carbohydrates.
$ Homemade pasta
Made by Cross Country Mom, Mrs. Nahnsen | Cost: $1.75
Anthony's rating: 5/5 meatballs
Personally, I was very excited for this pasta. The pasta stood up to the excitement. It was amazing. Nothing wrong with it—I might even go far enough to say it's the perfect pasta.
Gabe's rating: 5/5 meatballs
The pasta itself was so good. It reminded me of when my grandparents would make pasta. It's all very traditional. You can tell that it's homemade and that it has soul in it. I don't think anything gets better than this.
Max's rating: 5/5 meatballs
When we got it, it was nice and warm. The meat sauce was very good. The texture of the meat in the meat sauce really stood out to me compared to the other ones. I was not going to comment on the noodles because they were different than the other ones, but they were better than all the other noodles.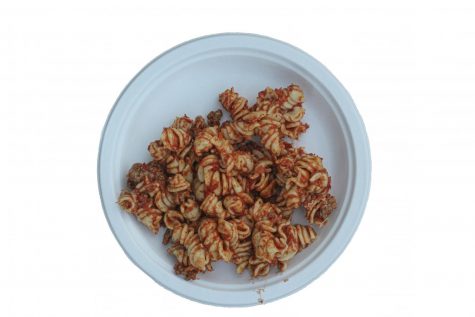 $$ Fast food pasta
Noodles & Company | Cost: $6.50
Anthony's rating: 2/5 meatballs
Looking at this pasta appearance-wise, I wasn't looking forward to it. Eating the pasta was not bad, but it was nothing to write home about. It is just pasta, nothing else. It was the most soulless of the three and definitely not worth the price.
Gabe's rating: 2/5 meatballs 
Off the first bite you can tell that the sauce isn't distributed very well in the pasta. You can tell that it's just plain noodles. Noodles and sauce, nothing really else, but the parts that I did get the pasta 
with are not that bad surprisingly. The sauce is so polar from the noodle taste that you can really tell when you have only sauce or only noodle.
Max's rating: 2.5/5 meatballs
When I first had the sauce it was a little too sweet for the plain noodles. The noodles were not very tasteful, kind of bland. It was just sweeter sauce, and I am not too much of a fan of a sweet sauce. The sauce almost tasted acidic, which I was not a fan of.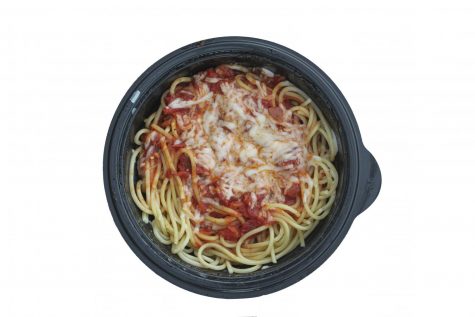 $$$ Authentic Italian Cuisine
  Cafe Borgia | Cost: $16.50
Anthony's rating: 4.5/5 meatballs
Presentation looked beautiful, a true work of art, a Mona Lisa. After eating the pasta, I came to the conclusion that this is the true taste of Italy. The sauce was evenly distributed with the pasta and the pasta itself was very filling. The blend of spices was also delicious. 
Gabe's rating: 3.5/5 meatballs
A simple description this is how good pasta should taste. Wowza.
Max's rating: 4/5  meatballs
The noodles melted in my mouth. After having the bad aftertaste of the Noodles & Company, this pasta saved my soul. All around, the pasta, sauce, and meatballs just all went together very well. I don't think it was worth $16 though.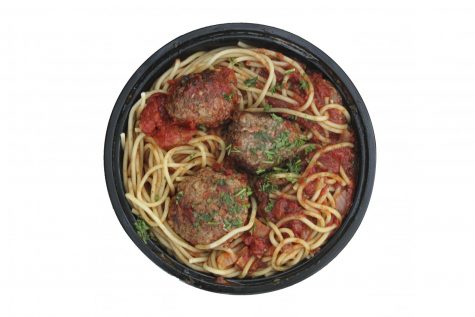 Carb Loading Debunked?
It has become a tradition throughout the running community, but does it really work? Yes, and no, although loading up on carbohydrates is necessary for endurance running, it is only necessary for endurance running that lasts an hour or more. Carb Loading works for people running a marathon, which lasts for over an hour. This ensures that the body will have enough glycogen stored so it doesn't have to start burning fat. Your body generally has enough Glycogen stored in your muscle to get you through a 5k.
Our thoughts on Carb Loading…
Anthony: Personally I think it helps, but it might just be mental. I also think it's a good excuse to eat an unhealthy amount of pasta in one night.
Max: Honestly, I do not think carb loading gives much of an effect. When I eat a bunch of pasta the night before racing I do not see any difference between my performance then when I do not.
Gabe: I feel that carb loading makes me feel more confident in how I will perform and also helps my mind tell myself that I'm preparing for a race. 
Source : www.runnersworld.com
Leave a Comment
About the Contributor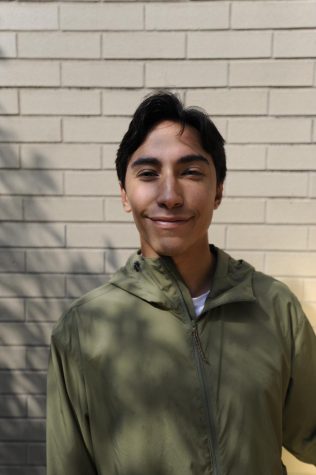 Anthony Young, Photography Scheduler, Trainer and Equipment Manager
Hi, my name is Anthony Young and I'm a junior here at MHS. I am almost six feet tall and some of my hobbies include cycling, bird house building, bird...