Softball plays double-header tomorrow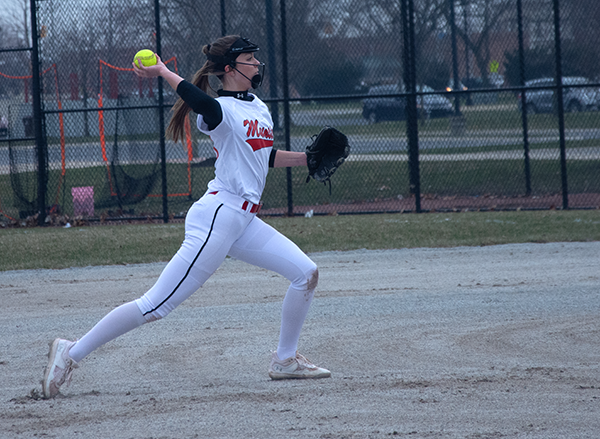 Varsity Softball is in full swing with a current record of 10-10 in their regular season and 4-4 in Conference. The team's next games are tomorrow, featuring a double header against New Palestine at 10 a.m. and Carmel High School at 2 p.m. at the home field.
"While our record is not what we hoped for at this time, we are getting stronger each game," Coach Jill Perez, WWMS social studies teacher, said. "This season players have been flexible and adaptable, playing some different positions in efforts to determine the strongest line up."
Varsity celebrated their five senior players this Wednesday at their Senior Night. Mady Kindy, senior and pitcher, says it is bittersweet to finish off  her final season soon, but is optimistic for the team's performance for the rest of the year.
"I have a lot of mixed emotions this year,"  she said. "But I'm looking forward to sectionals and playing Lake Central. I hope we can come out on top, win sections and advance to regionals."