Sweet summer stories: Crier staffers review popular books set during summer vacation

"We Were Liars" by E. Lockhart
By Josephine Zangrilli, photographer
The past sixteen years Cadence Sinclair spent her summer at her family's private island off of Cape Cod. After a year of confusion and medical issues, Cadence is battling with the fact that she can't remember what happened the summer before. Ghosted by her cousins and friend, Cadence makes it her mission to figure out what exactly happened on the island that left her with unanswered questions.
As a reader I found it impossible not to connect with the characters despite the obvious flaws shown. Gat, a close family friend of the Sinclair's is East Asian and finds it hard to fit in with the wealthy and unawarely selfish family. The theme "we don't have problems, so we should make some" is prominent throughout the novel. E. Lockhart did a wonderful job pacing the aggravating, but smooth story.
Although the idea that Cadence is still searching for her memories of last summer is introduced in the beginning, it can be quickly forgotten if you aren't a type to binge read. I felt confused when the plot twist arose because the other components drowned out the main question: what happened that summer? Besides the overloaded plot, the book was refreshing.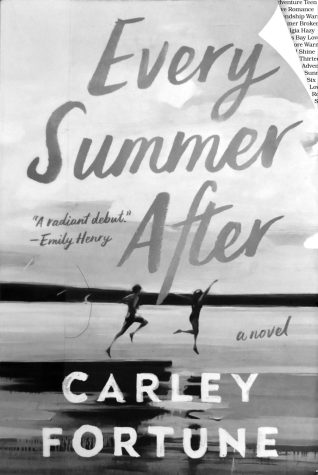 "Every Summer After" by Carly Fortune
By Seamus Keegan, page editor
For six summers, Persephone Fraser spent every available moment with Sam Florek. Until, it all fell apart in a spectacularly written and unexpected way. Now, instead of spending her summers in the captivating and nostalgically described lake-side Barry's Bay, she spends her time in a stylish Toronto apartment alone. When she gets a sudden call from Sam's brother that sends her back to Barry's Bay, Percy is forced to reckon with her past mistakes and discover if the love she and Sam share are bigger than their mistakes.
Every Summer After is told between the summers of Percy's childhood and the weekend she spends back in Barry's Bay. The two perspectives give the reader the freedom to create their own plot lines in their head, always leaving an air of mystery until it's time for the big reveal. This style is one I enjoyed a lot, and I think complements the story very well. It's an intricate novel that explores the world of teenage romance, and adult reconciliation. I do wish the story focused more on the time they spent just being teenagers, as it can be a bit heavy on the romance at times. If you're looking for a steamy summer read that also makes you think, this is definitely the choice for you.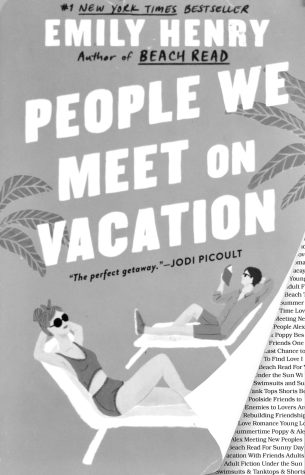 "People We Meet On Vacation" by Emily Henry
By Emily Dywan, page editor
If you're in need of a classic friends-to-lovers trope novel with a tropical twist to pack in your beach bag this season, Emily Henry's "People We Meet on Vacation" is a definite must-read for any hopeless romantic.
Join Poppy, a wild-child who thrives off of the thrill of adventure, and her introverted counterpart Sam on their vacations around the world. The two rekindle after a disastrous fall-out years prior and set out on another summer vacation, in attempts to fix their friendship.
As they travel to new destinations, Poppy and Sam revisit their old feelings for one another and find themselves facing the awkward trials and tribulations of a modern love. Between their hilarious banters and occasional cringe-worthy mishaps, the two have an incredible duality that'll have you rooting for them until the end.
Between Alex and Poppy's undeniable chemistry, this novel has a unique alternating perspective that really calls for a deep insight between both characters and the reasons for their fallout. This novel is the perfect summer blend of romance, comedy and drama that can take you to a tropical getaway in the comfort of your own home.