Girls' Track goes undefeated, heads to Sectionals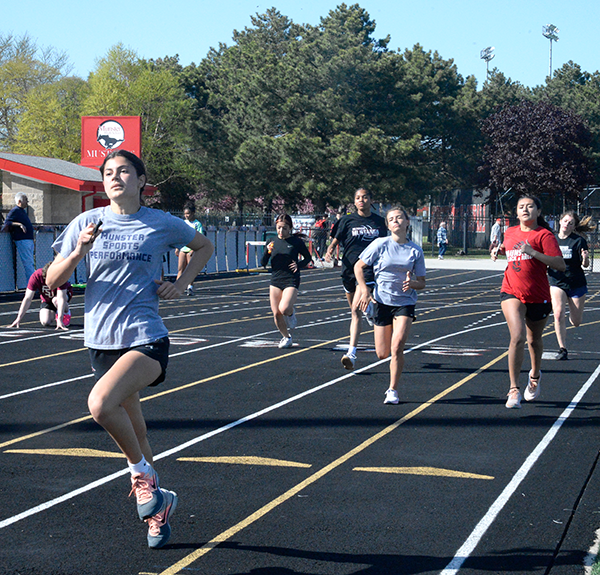 Following an undefeated regular season, Girls' Track won Conference on Tuesday, May 9. The girls' next step is to take on Sectionals May 16. The last regular meet of the season was May 2, senior night, which solidified the girls' undefeated record.
Girls' Track has had an incredibly successful season, and they move on to Sectionals determined to win. Throughout their season, the girls have broken several records in both relay and discus. At Goshen High School at 8 a.m, girls in both Shot Put—Akaoma Odeluga, Tyra Wheaton, Nneka Oniah—and Discus—Akaoma Odeluga, Tyra Wheaton, Ava Tucker—events combined to break both of the event records for the meet overall.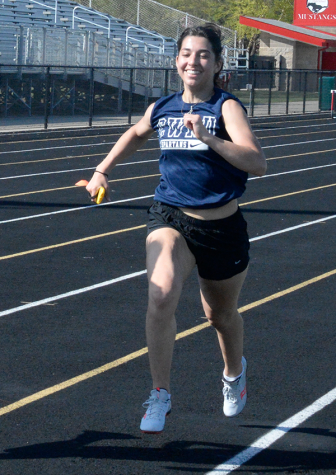 On April 15 at Chesterton Senior High School, several girls broke the previous school record for the 4×200 relay. The time was 1:44.99 by the following athletes: Savannah Nuetzel, sophomore, Aliciana Mcguire, junior, Nina Garner, sophomore and Kylee Marshall, junior. Practicing for the 4×200 was pretty standard, Nuetzel reflects, but they focused a bit more on handoffs out of everything.
In addition, Tyra Wheaton, senior, broke the previous school discus record April 8 at the Ed Woodrick Invitational
. The new distance was 127 feet, 6.5 inches.
"It felt really good and everyone was happy for us," Nuetzel said. "The atmosphere was really good, and I felt so happy that all that we worked for got all paid off."