Baseball co-hosts Region Classic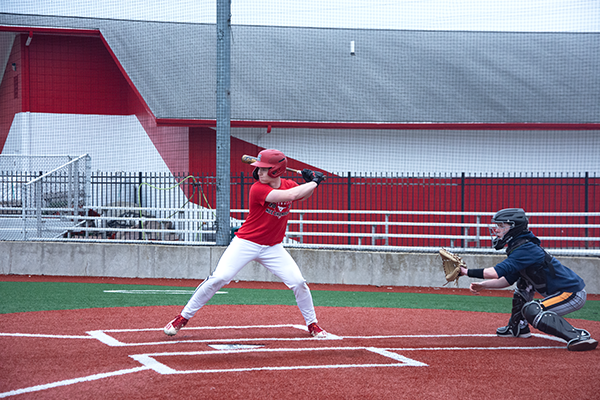 Giving it their all, the Baseball team came close to a win with a score of 2-3 May 9 against Lowell. The team has a season record, so far, of 12-10.
"Throughout the season, we have melded as a team," Billy Goldman, junior, said. "Like when we first faced Hobart, we had a devastating loss. It felt good when we played them again recently, and we tallied four home runs against them in a complete blowout."
The team is looking forward to many important upcoming games. Wrapping up their Conference games and preparing to play at Sectionals May 24 at home, they have the Region Classic tournament, which is co-hosted with Lake Central, today going into tomorrow.
"This season, the players get better every day as they play for each other," Coach Michael Mikolajczyk said. "They continue to push each other and continue pushing when needed to pick each other back up. With this determination, my goal is that we can make it to get a sectional championship. If we play like we are capable of playing, we can accomplish that goal."
At first, the team struggled to work together and play collaboratively as a team. However, they have improved greatly throughout the season.
"We have improved and achieved working together efficiently by getting our chemistry up which leads us to play as a team," Tyler Fuller, sophomore said. "Playing as a team helps us win games."
Brett Adams, senior, who has been playing with the team for all four years, is also looking forward to senior night May 17 against Illiana Christian. Including Adams, the team will be recognizing the five seniors that are on the team.
"I am upset it's my last season here, but I am happy I will be able to continue to play in college," Adams said.