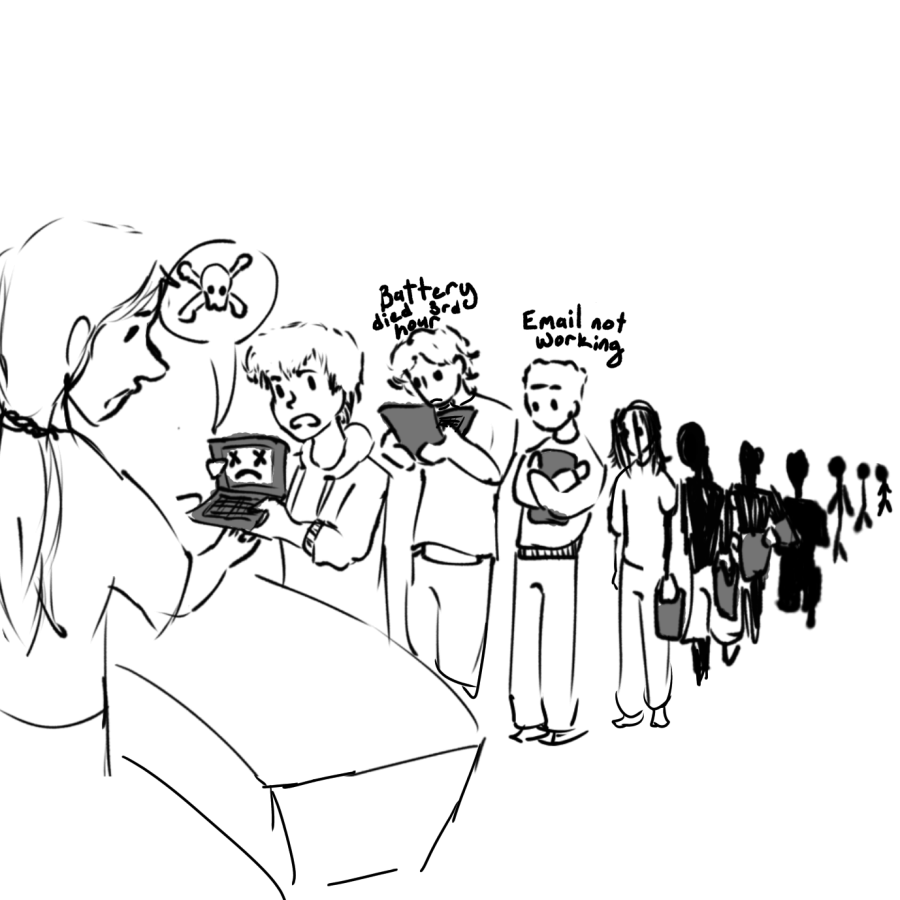 Error: Use temporary mailbox
March 16, 2023
From opening up the email to find that the server for seniors is down yet again, to opening a now-dead laptop that was meant to have two hours remaining, both students and staff have seen a variety of technological changes. In a Crier survey of 177 students, 27.1% of students reported having issues with school-provided technology daily, and 22% weekly. 
Crier recognizes that certain issues are inevitable. However, with emails constantly fluctuating in-and-out of operation and students unable to share anything outside of the Munster district, we would like to see changes that help students without jeopardizing security. 
For example, a Crier staffer reported having an issue with their email prior to the submission needed for their scholarship. Moreover, in that same survey, 72.3% of students reported that they needed to access their personal email during school. Students should have access to the resources they need to support their learning needs, including access to personal emails. 
However, when taking a look at the specific issues students frequently face, our attention was brought to something else: transparency. According to Jarek Pozdzal, Chief Technology Officer, a call is sent out to families depending on the severity of the issue, and if said issue is district-wide. If not, teachers and staff are informed. Yet, students frequently find themselves caught off guard by yet another change made—not necessarily by Mr. Pozdzal. For example, our inability to share any Google Docs with personal emails after having such an ability for years. This occurred without any acknowledgement from the tech department or the administration, and students and staff were left unsure as to why such a change was made. At the very least, Crier would like to request that this transparency exist.