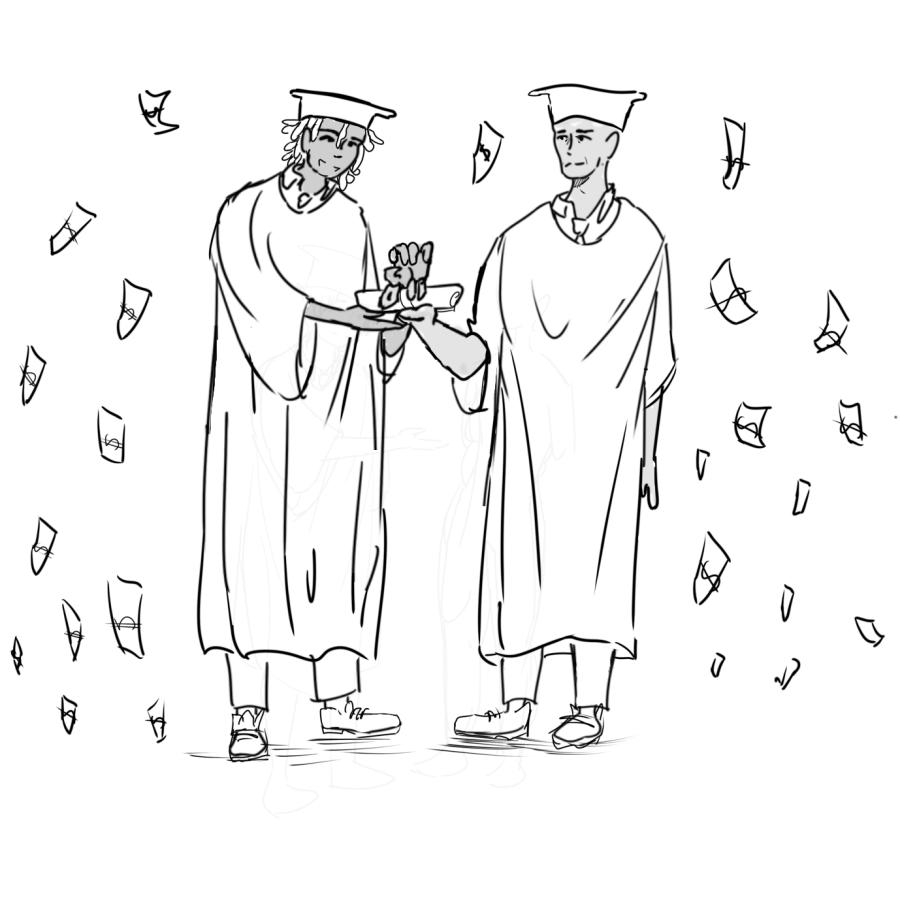 An unspoken requirement
February 23, 2023
As we began our reporting on the course fee bill, as well as special needs funding, we began to ask ourselves about the pros and cons. Con: The bill could potentially allow for less labs and projects in certain science and art courses. Pro: The bill recognizes students who struggle with covering costs. 
It is this particular pro that led us to ask ourselves questions separate from what the bill itself covers, and it led to our opinion backtalk question: are clubs and sports too expensive? The House and Senate Bills do not pertain to extracurricular activities, but it posed that particular question for us.  We looked around the room, asking staffers about their individual costs: how much does each extracurricular cost or sport cost? As we closely looked at the prices, ranging from small to large, we quickly realized these prices add up. 
$200 for pre-season debate. $210 for postseason debate. $18 for HOSA. Nearly $1,000 for dance. $50 for theatre. 
This became especially important as a total of eight points in clubs or other outside activities are required in order to graduate—not to mention the unspoken requirements needed for further education.
According to Mrs. Rebecca McKeever, bookkeeper, a club's fees are determined by that individual club based on expenses. We would like to see these numbers go down, rather than assuming all students in Munster have the opportunity to pay these fees. 
A course fee for a low-maintenance club may not be much, such as French Club or Cultural Cuisine Club, but the points received reflect that—most would only receive around one or two. Clubs that receive eight points, such as Speech and Debate or a particular varsity sport, are much costlier. 
One of Utah State's surveys conducted in 2016 found that the average family spends $2,292 per year on sports. Students face an inherent disadvantage when it comes to joining extracurriculars. Especially with colleges, these clubs can make or break an application. Students unable to access them face further harm in their academic life.