Bundle-up with books
Staffers review some of most read Goodreads stories of 2022
It Should have Ended Earlier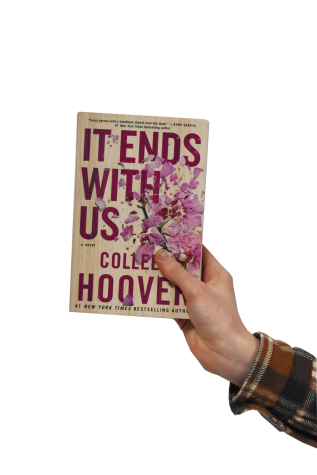 'It Ends With Us' by Colleen Hoover: One of the most popular books of 2022, "It Ends With Us" by Colleen Hoover was a breath of dingy air. Its popularity infected BookTok, and I decided to jump on the trend and read this "romance" novel. Quickly realizing my mistake, I began hate-reading this poorly constructed novel. 
This book is based on illogical notions, such as rich people wanting to work for free, and follows this "will they-won't they" romance between the main character, Lily, and love interest, Ryle.
While the premise is fine, it details unrealistic abusive relationships: something that was never mentioned on TikTok. Ryle's abuse is excused with a comical backstory that causes him to "blackout" and "lose control." In these blips, Ryle abuses Lily in every way; instead of it being an example of how abusers will create excuses for their actions, Hoover writes this as something that should be sympathized with.   1/5
Where The Crawdads Don't Sing
'Where the Crawdads Sing' by Delia Owens: Kya Clark spends her days living in the marshes of North Carolina. Abandoned by her family and isolated from the town around her, she turns to nature for comfort. However, when a well-known boy from town is found dead, Kya becomes a suspect. 
"Where the Crawdads Sing" is an intricate novel that, despite its inaccuracies, dabbles in a number of genres and appeals to a broad demographic of Americans. It is a profound coming-of-age story that deals with romance, abuse and murder while being thought-provoking and moving. 
The scenic writing style was great, but the character development was lacking, and I was left wanting. The characters could have been more nuanced and the plot more complex. The story had a great buildup to a climax that in the end was anticlimactic. 
Despite the flaws, the book was fascinating and worth the read.  4.5/5
I'd Hate My Mom Too
'I'm Glad My Mom Died' by Jennette McCurdy: I read Jennette McCurdy's book, "I'm Glad My Mom Died." Jennette tells her life story and gives readers a unique perspective on her less than good feelings about child acting. She expresses her struggles with eating disorders and the role her mother had in her life. The vulnerability and rawness of this book gives the reader a real sense of connection with the author. I listened to the book on Audible instead of reading it and I thought it was neat how Jennette herself read the book. I liked the experience of her reading it rather than some random lady because I felt it was more genuine.
The first chapter is an amazing attention grabber and lured me in. She explains her struggle with processing the emotions she experienced towards her mother while on her deathbed. It contains a cliffhanger that convinced me to keep reading.
I wouldn't say it was necessarily fun to watch Jennette grow up, because most of her life was sad from an outside perspective, but I enjoyed seeing things from Jennette's perspective rather than just watching her on Disney Channel.  The only downfall for me was that there were some sexual scenes that made me a tad uncomfortable and went into a little too much detail for my liking. With all of that, I would recommend.   4.5/5
What in the Wattpad?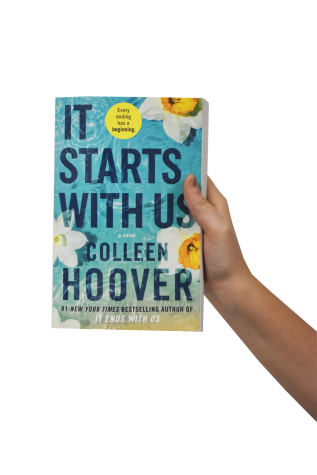 'It Starts With Us' by Colleen Hoover:
The sequel to "It Ends With Us," the book "It Starts With Us" follows Lily and Ryle in their post-divorce life, how they deal with custody over their child and Ryle's controlling nature. 
Since the sequel came out in October, I decided to see if the series got any better. To my surprise, it was slightly more interesting than the first book. Since each chapter alternated perspectives between Lily and Atlas, Lily's new (but also ex) love interest, the book was slightly more bearable to read. The storyline following Atlas about his long-lost brother gave me a break from the cringeness of Lily. Reading this series has made me feel more second-hand embarrassment than anything else I've experienced in my life. 
My main issue with Hoover's writing is how unoriginal it is. If someone were to give me a list of dialogue from any of the female characters and asked to specify who said what, I would not be able to. The characters are poorly developed and makes her writing seem juvenile and bland. I can understand why some people may enjoy her books, but seeing people deem her "the modern Jane Austen'' is just shameful to real readers.  2/5