Staffers review old Taylor Swift albums in anticipation for her newest album, Midnights
In honor of Taylor Swift's tenth album, Midnights, releasing Oct. 21, Crier staffers review four of her albums

'Fearless,' 2008
By Dorothy Lakshmanamurthy, page editor
In Taylor Swift's second album, "Fearless," Swift starts to venture out more to incorporate pop music while still maintaining the country music style. All the songs in the album have the countryside feel as Swift embeds a unique short story within a catchy rhythm. 
My favorite song on the album would have to be "The Way I Loved You". The song has a unique dynamic with the use of contradicting emotions. Swift has content and calm verses as she describes the perfect relationship she is currently in, but in the chorus she unleashes her inner frustration about the nostalgia she feels toward her wild past relationship. 
There is no particularly bad song on the album, but "Fifteen", compared to the other songs on the album, seems to be overrated. The song stays constant with no striking factors. For instance, the bridge of the song could be more prominent.
If you are driving around with friends, listen to "Love Story" and "You Belong With Me"
Most overrated: "Fifteen" 
Most underrated: "Forever & Always"

'Reputation,' 2017
By Sydney Jones, page editor
Taylor's album, "Reputation" was a shocking change in contrast to her previous, upbeat albums. In this album, she talks about how she's changed, as suggested in the song, "Look What You Made Me Do."I really like how she experiments with different genres of music so everyone has something they can listen to–I would even go as far as saying that it is my favorite of Taylor Swift's albums.
This album has a lot of dubstep sort of beat drops and they are pretty intense but there are also some songs that are more mellow. My favorite song is "Don't Blame Me," because I really like how it's a mix of both of those qualities. I don't favor the louder songs or the really slow ones as much as just a nice combination. The song also has super catchy and easy to remember lyrics and I like how i can sing along. It does have a bit of a darker feel but it fits with the vibe she is going for. 
If you like "Look What You Made Me Do," then listen to "…Ready For It?"
Most overrated: "End Game"
Most underrated: "New Year's Day"

'Lover,' 2019
By Reena Alsakaji, editor-in-chief
In contrast to her previous "Reputation" Album, Taylor Swift's "Lover" is full of upbeat, positive songs that signify a happier era in Taylor Swift's life. While the album is a solid listen, and I do have personal favorites, it does not contain nearly as many groundbreaking songs as her other albums. 
"Miss Americana & The Heartbreak Prince," and "The Man " are easily my personal favorites on the album. With the lyrics flowing smoothly and content that I can easily jam out to, "Miss Americana & The Heartbreak Prince" is a constant replay. Though I'll admit that "The Man" is not exactly the greatest song in terms of catchiness, the feminist undertones and its relation to Taylor's personal life sets it over the top. However, other songs in the album, such as "False God" and "I Think He Knows," are incredibly mediocre, and there is a stark difference between likeability in each song.
If you're feeling "Paper Rings," listen to "London Boy" 
Most overrated: "False God"
Most underrated: "The Archer"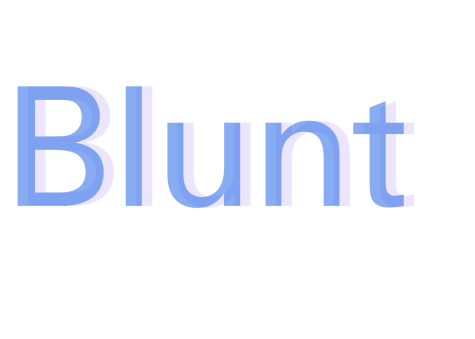 'Speak Now,' 2010
By Lauren Hoogeveen, story editor
Transitioning to pop music, Taylor Swift balances country-esque instrumentals while also incorporating new genres in her third album, "Speak Now." Maintaining the small-town-teenage-girl vibe from her previous albums in songs such as "Mine," "Enchanted" and "Sparks Fly," she simultaneously includes some angst in "Mean" and "Better Than Revenge." The song "Never Grow Up," which is a reflection of Taylor's childhood and how she felt being on her own for the first time, never fails to make me a little teary-eyed. My favorite song is "Better Than Revenge"—it is a relatively sad song, but it still manages to be one of those songs where you have to scream with your friends in the car, especially the bridge. Although I don't think "Dear John" is a bad song, I think people give it too much praise in comparison to her other songs. 
If your ex started dating someone new two weeks after you broke up, listen to "Better Than Revenge"
Most overrated: "Dear John"
Most underrated: "The Story of Us"
Leave a Comment