Royal Tea: staffers review new dessert shops
When first walking into the quaint restaurant—almost hidden amongst the shops surrounding—bright colors and warm smells flood your senses. A colorful assortment of macaroons is the first thing you see, alongside friendly workers greeting customers.Royal Tea has several options for customers, including different fruit and milk boba teas, along with yakults and fruit smoothies. A popular item is the "make your own poke bowl," which is a mix of rice and different toppings of your choice. You can choose from fish or meat and fruits, vegetables, seaweed, ginger, and various sauces. The prices vary based on the item and size, but it is around $5.99 for most drinks. Compared to other boba places in the area, Royal Tea is more expensive by at least one to two dollars. Overall, the more expensive prices are worth it if you want a quality poke bowl along with some adequate boba. The serving sizes are more than enough and definitely fills you up. The more costly charge is worth it if you are looking for quantity. When it comes to quality on the other hand, it's lacking a bit considering the price. Still a great, local shop to hang out and get some boba.
Brown Sugar Milk Tea + Tapioca– Rating: 4/5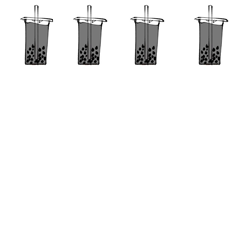 The Crier staff agreed that you can really taste the brown sugar and it's easy on the palette, making it an excellent starter drink. Tapioca pearls add a different texture to the tea and they give you something to munch on. The drink is good for people who have not tried boba before. However, it tastes a lot like the competitors in the area, such as Motea, but it is more expensive.
Passion Fruit & Lychee Green Tea–  Rating:4/5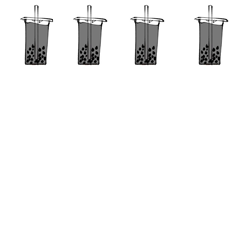 This tea is very citrusy and the right amount of sweet to where it isn't overbearing or not there. It's easy to differentiate the passion fruit flavor to the lychee and green tea flavors. The drink was even topped off with a lime slice. It is also surprisingly customizable with plenty of add ons. This goes for all of the drinks.
Mango Yakult + Tapioca– Rating:4/5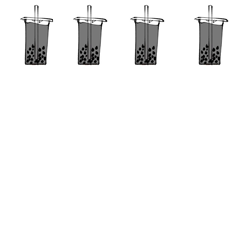 "Pretty carbonated and milky in a way." Sydney Jones, sophomore, said.
The Crier staff also tried the fruit popping boba in place of tapioca pearls. They come in all different flavors such as mango, strawberry, and lychee. They add a fresh spin onto a heavy or milky sort of drink. The popping boba option was an amazing option for this drink because the fresh fruit flavors went really well together, but the tapioca was still a great add on. This yakult is great for those who love sweet  flavors and new, interesting textures.
Make Your Own Poke Bowl– Rating 4/5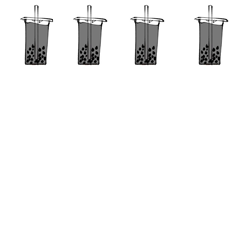 Super tailored to your preferences with so many different add-ins and toppings to choose from. It was very filling and the Crier staff loved finishing off this sweet and savory treat.