An Undercover Crisis: Students discuss Suicide Prevention Week
Students sit in a stark classroom, the walls painted a bright white, the floor tiled. They sit next to each other, and yet each feels alone. Their long list of assignments and to-dos looms over their heads like a wave, just waiting to crash.
National Suicide Prevention Week takes place Sept. 4-10. It's a week to help everyone remember to stand by those in need, and do our best to notice when those we care about are struggling. 
"I think the biggest thing that people can do is just be aware and attuned to what your friends are going through," Hiba Fatima, senior and Vice President of Mental Health Club, said. "And trying to take care of yourself at the same time, just checking in on people or literally asking someone how their day is and allowing them a space to tell you is a very major and important thing."
In recent years, mental health in schools has reached a decline. According to the National Library of Medicine (NLM), on average, nearly 1 in 5 students suffer from a mental health disorder each year. That means in a room of 25 children, 5 are potentially suffering from issues like anxiety, depression and substance abuse. And yet, according to the NLM, nearly 80% of children who need help won't get it. 
Indiana is taking some steps to help, by adding some hotlines to the backs of student IDs. However, according to some students, there's still more administration could do.
"I feel like from admin, especially the last couple years, we've kind of just been getting rules and what we shouldn't be doing rather than actual support or building a safe space or community for students," Hiba said.
Passed last year, House Bill 1565 requires each public school, nonpublic school that employs one or more employees, and approved postsecondary educational institutions that issue a student identification card to a student after June 30, 2022, to include the national, local, or state Suicide Prevention Hotline, Human Trafficking Hotline, National Sexual Assault Hotline, and Teen Dating Violence Hotline. The National Suicide Prevention hotline changed from a 10-digit hotline to the new, easy-to-remember 988.
"

When students are forced to take on multiple responsibilities, their mental health starts to get worse"
Crier
conducted a survey to go along with this article. We received a total of 228 responses from Aug. 24-30, and while Mr. Clark says no formal announcement was made, our survey shows that 71% of students did notice the new numbers. In addition to the hotlines, MHS offers a few alternatives, such as social workers, guidance counselors, and outside professionals that can be brought in to help. Most students feel that teachers also play a big role in the health of students.
"The first person that comes to mind is Mr. Boruff, at the beginning of each class he always asks the students how their day is going," Jocelyn Lemus, senior and Co-President of the Mental Health Club said. "He'll often send emails out to his classes with words of encouragement as well, to have a teacher who cares about you and your mental health is probably one of the most beneficial things a student could have," 
While MHS does have resources to help students who are struggling, some students feel that the school could do more. When asked in our survey the question "How well do you think the school supports you in your mental health?" 33% of students rated the school's support as either a 3 or 4 out of 10.
The mental health club callout is September 21st, and Jocelyn encourages anyone who needs help or would like to be a part of their community to check it out.
"If you ever feel alone, please reach out to someone, please feel free to reach out to me ([email protected]),"Jocelyn said. "Always remember that the bad moments are temporary, you won't feel this way forever. You are loved, you are important, and you matter."
Leave a Comment
About the Contributors
Seamus Keegan, Writer
Hi, I'm Seamus Keegan and I'm a junior. This is my first year in Crier! I also do tech for Munster Theatre Company, and a fun fact about me is that I also...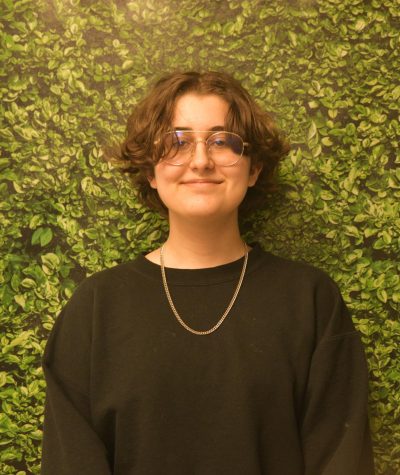 Damien Salahieh, Cartoonist
Hi! I'm Damien. I'm a sophomore and the cartoonist for Crier. I love doodling and hanging out with my cat, Koko!