Treats to beat the heat: With summer only a week away, Crier staffers try various treats to keep cool in the heat

In addition to the cute building and string lights hanging over the seating area, The Counter is at a perfect, walkable location in downtown Highland. Not only was the ambiance great, so was the strawberry Italian ice. Staffers found the texture to be icier or more water-based compared to other Italian ices they've tried, but they also found it to be more refreshing that way. The strawberry flavor was very fresh, like you were eating an actual strawberry, and the small size was the perfect amount of product. Their flavors vary based on the season, but staffers agreed they want to go back and try their other Italian ice flavors, which were mango and lime. 
Also at The Counter, the coffee ice cream had a bright flavor and creamy texture. The ice cream was very rich, yet still very refreshing. Staffers agreed that the coffee ice cream had a somewhat mocha-like flavor, which they really liked. Some ice cream shops tend to have ice cream that tastes artificial and unlike the actual food item, but The Counter does a great job of creating a very natural and accurate taste.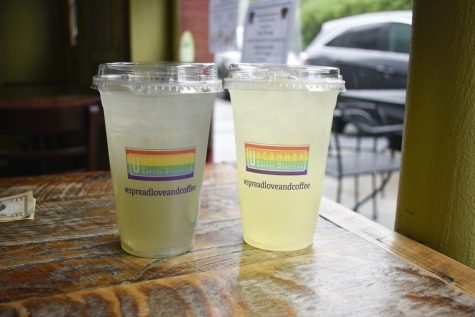 After the first sip of Sip Coffee House's lemonade, it was easy to say it was the perfect flavor. Not too sweet, not too sour—the lemonade was refreshing and perfectly sweetened without being overpowering. From their spring drinks board, the lavender lemonade was initially very flavorful. After a couple sips, the lavender became very strong and it was very sweet. Although staffers enjoyed it at first, it did seem like something that would give you a headache after due to the sweetness and syrup-like flavoring. If there were less flavoring put into the lavender lemonade, it would have been more refreshing and enjoyable. Sip's regular lemonade isn't anything different from the classic, but that is exactly what staffers were looking for.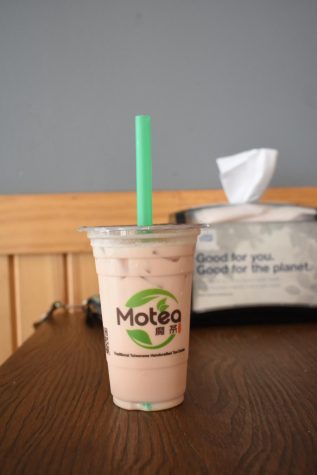 One of most popular drinks of the past couple years, boba tea is a go-to for many when hanging out with friends. The rose milk tea and taro milk tea were very delicious, but one staffer thought the rose flavor tasted like perfume. Although staffers enjoyed the drinks, they did agree that both were a little too sweet. The flavoring and sweetness made the drink very enjoyable, but it did take away from the refreshing factor. Most boba shops ask customers how sweet they want their drink and have them choose a percentage, such as 50% or 75%, but Motea does not. Staffers agreed that asking for less sugar would make the drink more refreshing, but nevertheless, the drinks were very tasty.