What's on the menu? A review of student meals
TACO BOWL…………………………3/5
Everyone's favorite line, including MHS staff. Toppings like guacamole and lettuce and the pico give the nachos a flavorful kick. The add-ons are always fresh as well, with over 12 options. Most people like to break up the chips, leaving a crunchy bite. The line takes a while, only leaving you with about five minutes to eat depending when you get in line.
PIZZA…………………………………..4/5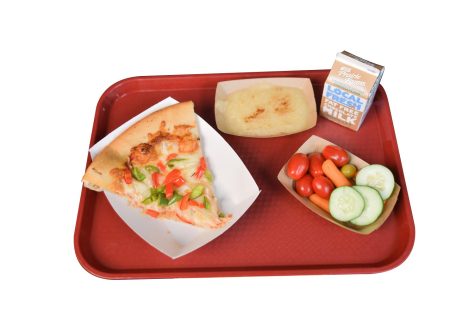 The green and red peppers looked very appetizing at first. At first glance on the pizza, there were doubts as to how it would taste, but the veggies gave it a fresh flare. Sometimes the pizza is very greasy, but it's pizza,—it's greasy goodness. Other foods on the tray are sides, like applesauce with cinnamon on top which is usually very sweet, and vegetables such as cucumber, carrots and baby tomatoes that aren't the ultimate favorite for sides.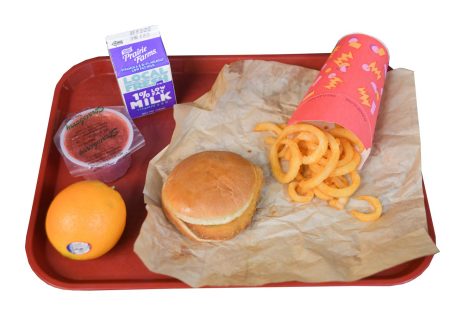 CHICKEN SANDWICH…………3/5
Tender, spicy and warm. It is sometimes a hit or miss, depending on if it's the spicy chicken sandwich  (which is superior to the regular). The spicy chicken sandwich tastes better because it has so much more flavor. The buns sometimes are hard and crunchy. The raisins are a side that you could choose, along with a strawberry cup, they were tasty and had just the right amount of sweetness.
Leave a Comment