Beyond the Beatles: Review of post-beatles solo albums
To complement the release of "Get Back," a documentary about the last days of the Beatles released on Disney+, we're exploring each member of the Beatles first solo album after the breakup, excluding Ringo Starr because I feel his solo work was not as memorable. The artists' solo work after the Beatles is just as interesting as the work they produced before they left. Each album showcases the individual talents that each former member possessed. The breakdown of the Beatles in 1970 allowed each artist to expand on their unique sound, not being held back by their interpersonal relationships,as seen in "Get Back." This resulted in three timeless albums, each unique in their own way.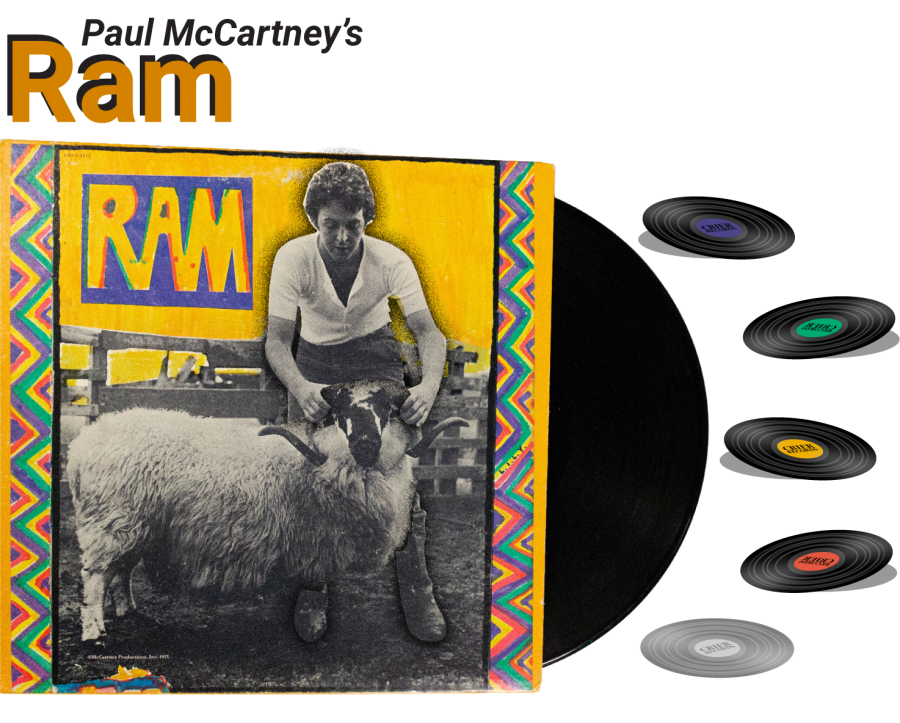 Technically, Paul McCartney's first solo album after the breakup was "McCartney," but it was produced mostly while the Beatles were still together. 
Coming out in December 1971, McCartney's second studio, "Ram," received negative criticism at first release and was regarded as self-indulgent. McCartney used instruments and recording methods that were unconventional at the time. Even former band mate, Ringo Starr, said at the time that "the album sounds like Paul is going strange." Looking back with a modern eye, "Ram" was ahead of its time and is even looked upon as a predecessor in the indie-pop genre. 
"Ram" is the perfect album for keeping you in a good mood. In this album McCartney masters his rhythmic style while experimenting with sounds that were considered "strange" at the time — from the upbeat piano melody, to his unconventional lyricism, this album immerses you in the mind of one of the most influential artists in music history.
 All of the songs are catchy and include fun instrumentals, my favorite being the ukulele in "Ram On." Creating a raw sound with instruments not commonly used then, he is able to create a unique, fun mood throughout the album. The use of interesting instruments accompanied by McCartney's unique vocals and tempo changes make an album that certainly was ahead of its time.  
Parts of some of the songs sound like they were recorded in a shed, and although this may have been intentional, adding to the farm feel McCartney was shooting for, it leaves them feeling unfinished. Because of this, I rate "Ram" four vinyls instead of five.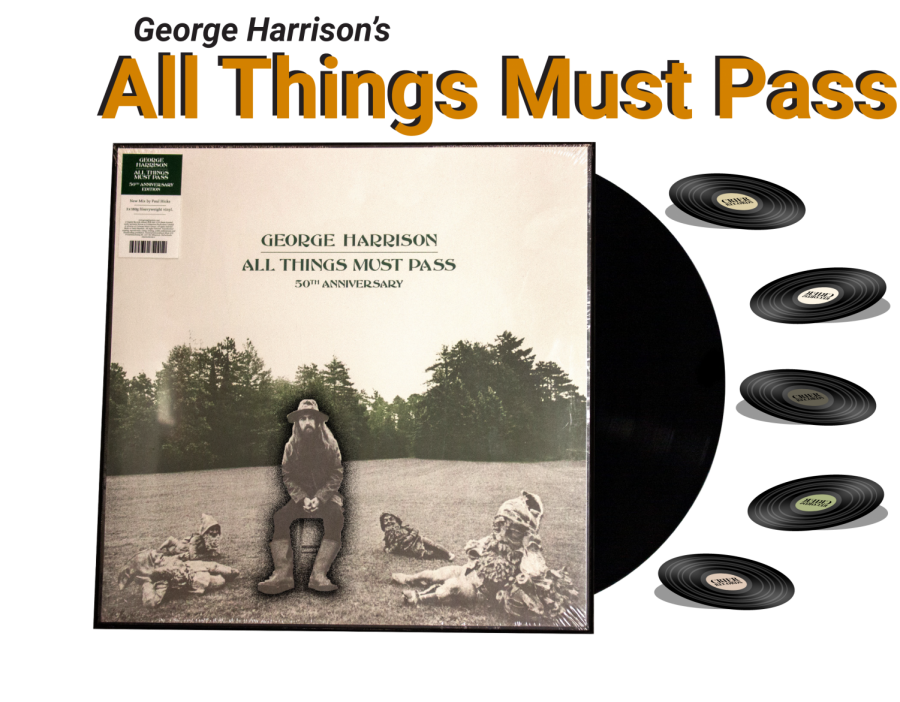 George Harrison's first solo album after the breakup of The Beatles, "All Things Must Pass" is one that will be remembered for a long time. Released in 1970, the album highlights the sounds that Harrison wanted to put out with the Beatles, but never could. As seen in "Get Back," songs like "My Sweet Lord," "What Is Life" and "Isn't It Pity" were originally proposed to the Beatles, but the band did not want to use them. With this in mind, it is cool to see those songs thrive with the release of the album.
"All Things Must Pass" is Harrison's magnum opus filled with great songs. His most popular song, "My Sweet Lord," is heavily influenced by his search for spiritual enlightenment and his desire to become close to God. The album as a whole is filled with upbeat songs like "Wah-Wah" and "What Is Life," both personal favorites. In addition, the album also has calmer songs, my favorite being "All Things Must Pass." This is an album that is artfully balanced and flows flawlessly, perfectly highlighting Harrison's sound. 
For all these reasons, "All Things Must Pass" deserves nothing less than a five out of five.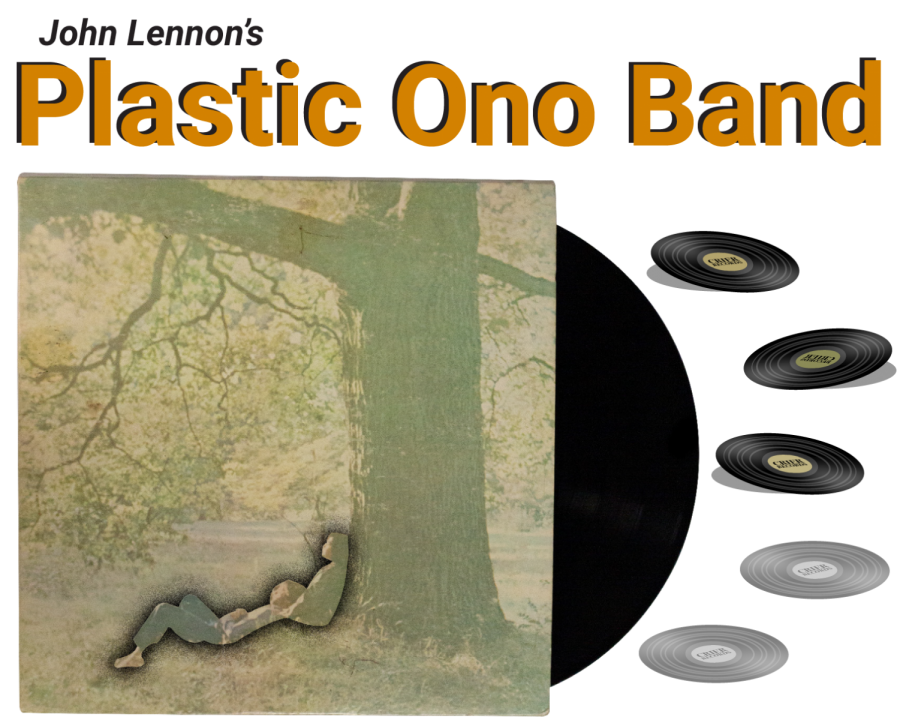 "Plastic Ono Band" is a look into John Lennon's angsty and isolationist outlook on life. Songs like "Working Class Hero" give a pessimistic view on how society would like people to live their lives. A prominent example of this includes the line: "When they've tortured and scared you for 20 odd years." 
In addition, songs like "Isolation" speak on how Lennon believes in nothing but himself. While this album is heavy with edgy lyrics, other songs are full of love and care. "Hold on" is a song of comfort for Lennon's partner at the time, Yoko Ono.
Overall, "Plastic Ono Band" is an album full of Lennon's raw emotion. My favorite song was "Hold On," because of how mellow it was. However, the random ad lib on "Hold On" sometimes scares me as it comes out of nowhere.  We gave this album three out of five vinyls. Although it is extremely influential and has some of Lennon's best works, it starts to fall off towards the end of the album with songs that I would never go back to listen to. The angst also becomes somewhat overbearing. "Plastic Ono Band" was not necessarily for me, but others may find it a nice listen.