The evolution of women in sports
Nearly fifty years since Title IX was passed, the members of the girls' sports teams of MHS discuss their experiences as athletes
As a freshman, Trinity Hogge, current junior and varsity basketball player, sat on the edge of her seat to watch the last minutes of the varsity team's sectional game. The crowd exploded at the winning basket, jumping up from their seats, creating an energy that she never forgot. None of this would be possible without Title IX—part of the Education Amendments of 1972 that prohibited sex-based discrimination in any school sport or extracurricular. 
"Everyone and their mom was there to watch the game, the crowd was super explosive with everything that happened in the game," Trinity said. "It was just a lovely, lively moment."
Although Title IX was initially created to remove sexism and ultimately give women the same coverage time as men, 80 percent of sports coverage still does not include women.
"I just feel at times, more so at large, there is just no respect," Trinity said. "I feel there are no real differences in the game because in the end, it is still a game of basketball."
For Evi Allerding, junior and club hockey goalie, being the only girl on the team means an increased amount of work to prove herself. Following some glances from parents and inappropriate comments from other teams, she felt like she had to prove herself by showing off her skill and playing the best she could. After winning State, spending more time with her teammates and making varsity freshman year, her team became more of a family.  
"As time went on, my teammates kind of turned into my brothers. It was weird at first, but it wasn't my first time being on an all boys team," Evi said. "Playing with the boys wasn't always easy but it has opened many doors for me."
On her third hour at the gym, Hannah Cockrum, senior and varsity cheerleader, practices her routine in preparation for competition season. By feeling a lack of respect and hearing classmates say "cheerleading isn't a sport" for a majority of her career, she turned it into a source of motivation.
"I've been to the biggest competition in the world and can flip around like crazy," Hannah said. "I know what I do is a sport and I don't really care what other people have to say to me." 
Looking back on her wrestling experiences over the past ten years, Trinity Malave, senior and club wrestler, has watched the sport evolve from virtually no girls, to seeing approximately one thousand girls at a wrestling competition. Starting at such a young age has led her to win four state titles in a year, placing in Nationals and being invited to a world team.
"You definitely see people more involved and more welcoming, and very much trying to put forth the female effort," Trinity said. "There's not really that much of a difference (between girls and boys). We're all still people."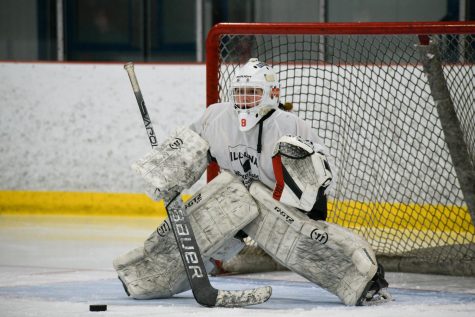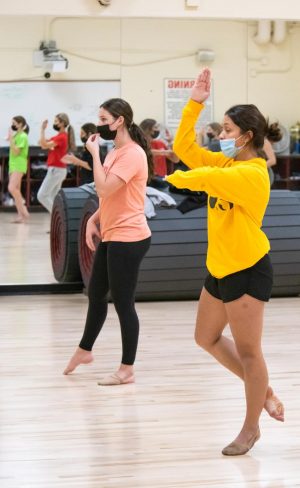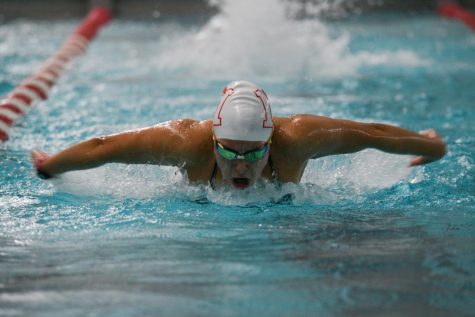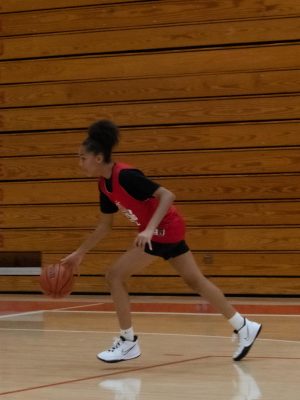 It is Crier's goal to promote open discussion and discourse about compelling topics, and to avoid infringing on readers' first amendment right of free speech. Crier reserves the right to delete or hide any comment if: • It is hateful, of poor taste, invasive of the privacy of others or libelous. • It promotes conduct or activity that is illegal for most of the student population. • It makes racist or sexist comments or representations. • It encourages the breaking of laws, regulations or ordinances. • It contains harmful content or spam. If questions arise over any of these points, the comment will be brought before the Editorial Board, where the issue will be decided by a majority vote.