Volleyball nets fierce competition
Volleyball prepares for upcoming games, pushes toward State
The sound of music flows through the locker room. Players crowded together boost each other's morals for the upcoming game. Some are occupied with calming their anxieties and going through a mental pep talk to revive the energy needed to thrive on the court. Undoubtedly, the support contributed by both each other and the student section will encourage Volleyball to display fierce competition during the game.
"The family we've built is like none I've ever seen before," Haley Melby, senior, said. "We're always together, hanging out and having a good time so it makes it really fun on the court. That's another thing about our team—we play for each other, not for ourselves. That's really important and something that I try to keep in mind for every game."
Team work on the court and a competitive environment provides a means of keeping the games engaging. At their first tournament of the season, the team beat Crown Point with a final score of 2-1.
"We won against Crown Point in their opening tournament, which they have every year, for the first time since I was a freshman," Emma Miles, senior, said. "That was definitely memorable because we usually win later on, but this year we started off really strong."
While dominating the courts to date, Volleyball is reaching towards their distinguished goal—making it to State. Although optimistic, seeking to prevail at State may prove to be a challenge.
"As a team we do want to get back down to State, but we do also have a huge target on our back because we went to State last year," Sarah Morton, senior, said. "So all of the teams around us want to beat us obviously. Every game is going to be a challenge no matter who we play. Each game is another obstacle that we have to face."
Ultimately, the team's greatest accomplishment is achieving their victories together. Last year for the first time in history, the team went to State and brought home the title of State runner-ups. More than just cooperation, the relationships they have formed and continuous trust in each other causes them to strive for greater ambitions and to continue to prevail throughout the season.
"This year I'm really proud of how close we've all gotten," Morton said. "It's always so fun because we've bonded with each other for four years now. So, on the court, it's not really like I'm with my teammates, it's like I'm with my best friends." 
Leave a Comment
About the Contributor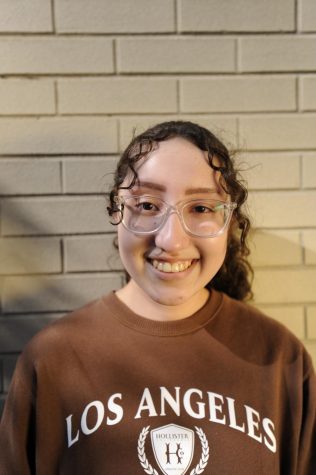 Sofia Sanchez, Page Editor
Hi! I'm Sofia and I'm a sophomore. This is my first year as a page editor on Crier. I enjoy learning about science and listening to music. A fun fact about...