Dr. Stokes leaves with an impact
Dr. Stokes leaves MHS and joins Hamilton Southeastern school district
Four years ago, Dr. Yvonne Stokes, assistant superintendent of curriculum and instruction, walked into Central Office, eager to get started on her work. Now, she says farewell to the school system she has made her home and works towards building a new career as superintendent of the Hamilton Southeastern School District.
In her time here, she's made it her mission to provide students with the means to succeed, her efforts ranging from holding Common Assessments for students to managing the distribution of materials needed for high ability and AP courses.
"We have a great team aboard," Dr. Stokes said. "We basically work to make sure that we have opportunity and access for underserved populations—black and brown students (and) non-English speaking students. That's something I would say I'm proud of."  
Supplying students with opportunities and giving them a chance to speak up have both been some of Dr. Stoke's largest objectives and accomplishments. In the middle of October, Dr. Stokes attended the first Minority Committee Meeting, providing a message to those who needed to hear it. Her statement rang out to all of the attendees. 
"I'll be honest with you (all), it's always been my passion to make sure that all students have a voice," Dr. Stokes said. "The saddest thing that can ever happen to a child is for them to spend 13 years of their life going to a school system, and they're invisible. That is the worst thing you can do to a child's social, emotional state of mind." 
Of the months of working with different students, high ability placement courses, and arts programs—something Dr. Stokes values greatly—one of the biggest impacts Munster has had on her surrounded the conversation of battling racism. 
"The willingness of our staff, students and community members to have some of those courageous and difficult conversations around race and equity (impacted me the most)," Dr. Stokes said. "Oftentimes, you see the same scenario being played out across many school districts—you'll typically see your Asian and Caucasian students performing at the top, and then our Black and brown students are battling for the bottom. We've had courageous conversations around why that is happening in academics, and it has been so rewarding that in this community, we've had little to no pushback in terms of collaboratively working together." 
Growing up, Dr. Stokes was raised with kindness instilled in her. Her mother took in foster children, her father was a professor in the sciences, and her stepmother taught students with special needs. Moving between these two households, it was only natural for Dr. Stokes to take on any opportunity that allowed her to support students. 
"My life history has prepared me for such a time as this," Dr. Stokes said. "I (often) use the expression that 'you don't always want to be the bridesmaid, (sometimes) you want to be the bride.' Being the bride (for me) is being the superintendent, and I have a passion for leading the charge for supporting students."
About the Writer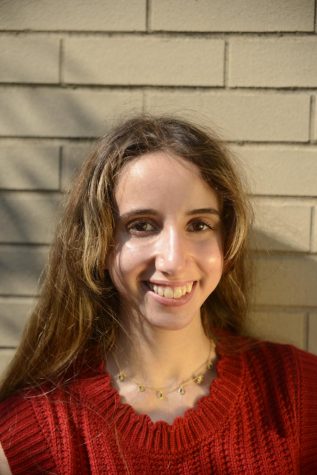 Reena Alsakaji, Story Editor
Hi! My name is Reena, and I'm a junior :) I'm the story editor for Crier, and I'm also an active member of the Debate team, YAT, and Project X. A fun fact...