Baseball keeps on winning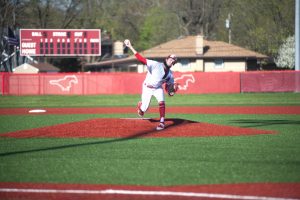 After winning their game 4-0 against Bishop Noll last Saturday, the boys racked up another win and remain a winning team with the record of 7-3.
The team is happy to be back and winning after missing last season because of Covid-19.
"Having the season cut short last year was heartbreaking, not only for me but all the seniors," Evan Wittkamp, senior, said. "I am glad we are able to have a season this year and I want to make the most of it."
The team hopes to win both conference and sectionals this year while trying to make a run out of the regional. 
"We have a lot of goals this year and it starts at winning sectionals and going onto regionals and then beyond." Brady Ginaven, junior, said, "We definitely have the team to do so."