When silence means the most
Students share their LGBTQ+ experiences in honor of the National Day of Silence
"I quickly became the outcast, people would make comments towards me almost every day. I think that's a big reason why I've suppressed that part of myself for so long." Genavive Bacino, senior, said.
While many students believe that homophobia isn't an issue anymore, that's very much untrue. 
In the late 1990s, the National Day of Silence was created to help draw attention to the suppression of queer voices. On the Day of Silence, which takes place tomorrow, participants take a vow of silence. This vow is one of the ways they are able to show their support and pride for the LGBTQ+ community
For some people, this vow is one of the ways they feel able to show both their support and pide.
"Participating in events like this is always personally very freeing," Genavive said. "I guess I'm not the most vocal person about my sexuality, but being able to support in little ways like this makes me happy."
As much as this day is for silence and remembrance, it is also to share stories and spread awareness and educate others. Olivia Quinones, senior, and president of the Gay Straight Alliance, is often a source of information and comfort to young queer people. 
"I'm really happy for GSA," Olivia said. "It's just crazy when people come up and hit me with all these questions. It's like 'wow, you really don't know, don't have anyone to tell you and educate you about your sexuality or your future with it', and it shocks me every day."
However, as people rely on her for guidance, Olivia often concerns herself if she's truly helping them.
"When I'm giving advice, I really don't know what they're going to take away from it," she said. "I think, 'am I really making them aware enough about what this world can truly be like, what it means to really be part of this community'. I really hope that I do my best as a person, and as a part of this community."'
Support can come from home though, and it's considered a blessing when it does.
"I'm so fortunate to have a parent so accepting and understanding," she said. "But even then it's hard to come to terms with being different. I still struggled with accepting myself, and being ashamed of myself in a way. I wouldn't really wish it on anyone."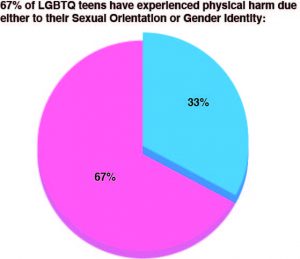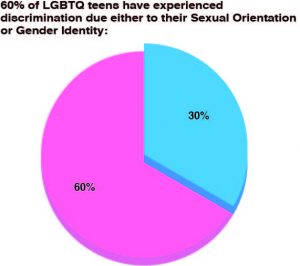 About the Contributors
Linda Ramirez
Hi there, I'm Linda! Thanks for checking out my bio. I'm a senior in our great pandemic year of 2021, and boy has it bee a ride. I'm a little bit of artsy-fartsy...
Anthony Young, Graphics Editor
Hi, my name is Anthony Young and I'm a junior here at MHS. I am almost six feet tall and some of my hobbies include cycling, bird house building, bird...