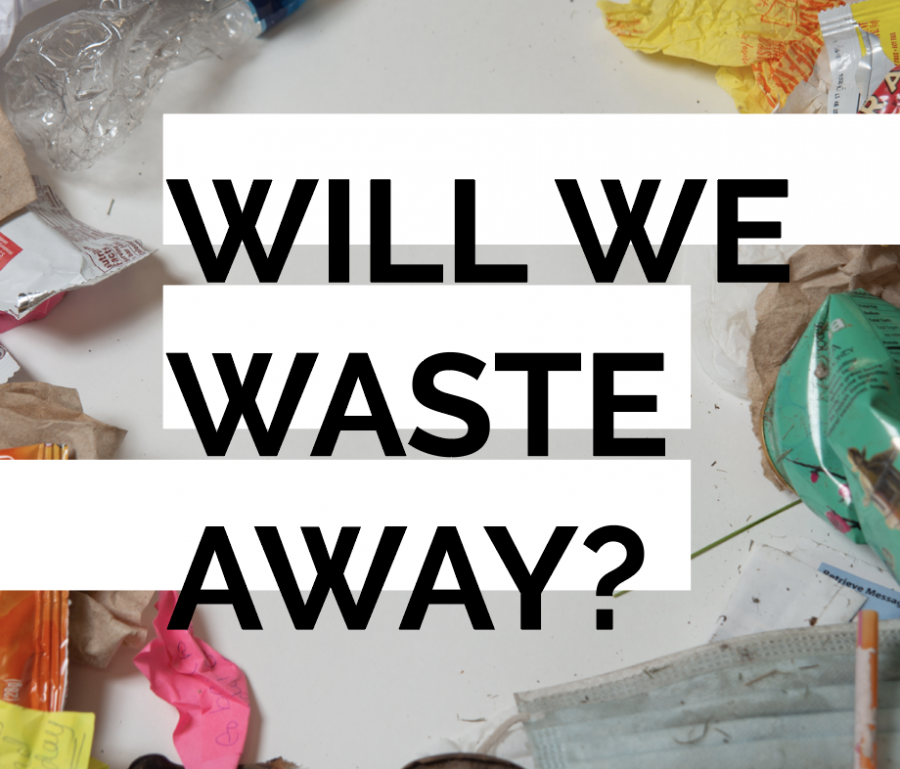 Wasting away: Earth day talks on climate change and global warming
Climate change and the impact of individuals is debated among students and staffers
April 19, 2021
Climate change has been a prevalent topic in everyone's life. Whether it is protesting carbon dioxide emissions from corporations, fights at the dinner table or trying to disprove scientific studies, people have been affected by either living in fear of it or waiting for others to believe in their perspective. Certain individuals, like those in the Environmental Club, try to help out their community with small tasks, but is that enough?
Releasing a statement, the UN's Deputy Secretary-General addressed the narrow time gap humans have to address climate change and the UN's 2030  goals. 
"We are the last people who can prevent catastrophe on the planet," Amina J. Mohammed, UN Deputy Secretary-General, said. "We have no excuse for failure." 
The Intergovernmental Panel on Climate Change—1,300 independent scientific experts from across the globe—has concluded that there is a more than 95 percent probability that human activity has caused the rise of Earth's temperatures over the past 50 years. Yet, skeptics dispute this stating it is the natural cycle. 
"I believe that the climate is changing, I just don't believe that we're causing it," Mr. Larry Hautzinger, science teacher, said. "We have gone through six different ice ages and we are coming out of an ice age now, so we are expecting to get warmer and eventually we'll go cold again. (I believe that) money determines where research goes and researchers have to find their research—they tend to find what their funders like. Right now that is funding towards global warming."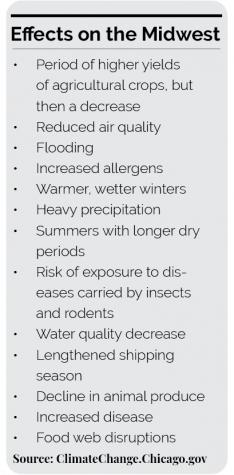 Despite skeptics, most scientists cannot find reasons for the increased temperatures that do not follow back to humans. Neither solar nor volcanic activity can explain the dramatic change, although it is the force that typically brings the Earth in and out of ice ages. In response, many people are looking toward sustainable living options—buying organic products, reducing gasoline usage, and cutting down on unnecessary purchases. However, is individual activity that important to decreasing carbon emissions? The top 15 U.S. food and beverage companies alone created nearly 630 million metric tons of greenhouse gases every year—more than what Australia produces. While people are responsible for purchasing the products, those with difficult financial situations cannot afford more expensive, yet environmentally friendly alternatives.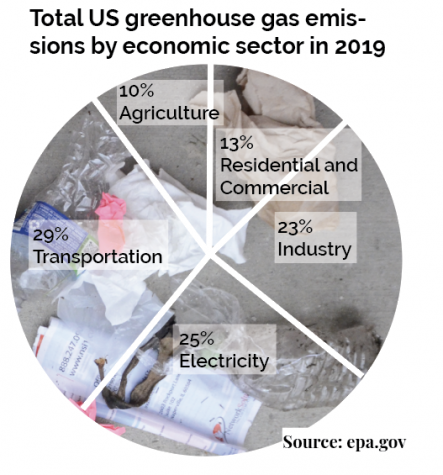 "While individuals and companies share responsibility for our societal impact on the Earth, I would argue if we want to see substantial change, that has to be on corporations and their actions," Ms. Hannah Fus, Environmental Club sponsor, said. "It's important to remember that we as individuals can have some influence over corporations—be aware of the companies you support and their stance on the environment when choosing where to buy."
The Environmental Club leadership board released a message to the Crier discussing their concerns on climate change.
"Climate change is viewed as 'impossible' to combat in millions of eyes, and it discourages many people," the Environmental Club leadership board said. "It is less about whether people are doing enough and more about whether enough people are doing anything. All it takes is a simple habit, then it could grow into more consciousness about what you are doing—it takes as many people as possible."