Stepping up for State: Hockey prepares for Roper Cup, State
Hockey team talks short roster, Roper Cup and State Feb. 26
Winning five to four at Westfield. Losing to Bishop Knoll. Tying five to five with one of the top five teams in the state. When considering  memorable moments from their season, many Hockey team players recall various instances of victory and defeat. Whether adding to their current record of 10-10-1 or taking away, these moments of play had set the tone for the rest of the season, and team members are now hoping for the same results in the upcoming Roper Cup and State competitions, scheduled for Feb. 16 to 21 and Feb. 26 to 28 respectively. 
"One game changing event that happened this season was when we tied Crown Pointe 5-5," Tyler Groen, senior, said. "It was a pretty big deal because at the time they were fourth in the State. We will be playing them in the Roper Cup so hopefully we can bring the same energy against them."
The team has been active in its preparation for the upcoming competitions. Puck movement, offense zones and power plays are all attack-heavy techniques the team has been focusing on—gaining points has been a priority. Hockey members have improved their offensive play in spite of the setback of a short roster this season.
"It's tough for us," Otto Hoehl, junior, said. "We have to be in good condition because we play teams with four lines of defense and offense, and we have two lines of defense and two to three lines of forwards. I think we've been really good at staying in games and giving it our full effort. If games are getting out of hand, we don't quit, even with the short roster."
Players anticipate to endure an extensive test of endurance during the Roper Cup, a tournament in which they may face Lake Central and Crown Pointe. Additionally, the team anticipates facing Bishop Knoll for State.
"I don't know the seedings yet for State," Ethan "EJ" Boersma, junior said. "But Bishop Knoll is a pretty hard team that I think is beatable. We're pretty neck and neck with Bishop Knoll, but every time we play them we get in our own heads. I want to be Bishop Knoll, especially because we share the home ice with them."
Despite the looming threat of larger teams, Hockey has managed to earn an impressive record thus far in the season. Hailing an array of impressive wins this season, the team hopes to create even more during their February games.
"When we play the bigger teams we have to step it up, and we do a lot of the time," Hoehl said. "We have to play our best. There's not much room for error or mistakes, because it's hard to get it back when you only have 15 kids playing in the game."
Leave a Comment
About the Contributor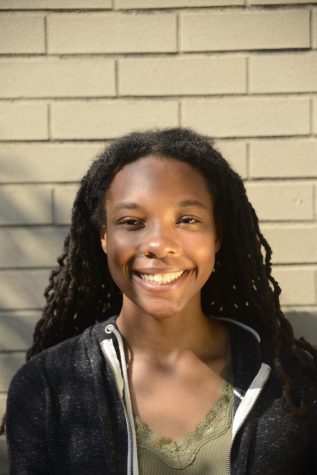 Atarah Israel, Editor-in-Chief
Hi, I'm Atarah! I am a senior and the Editor-in-Chief of Crier. I absolutely love to read and write. My favorite book has (and likely always will be)...