45th street underpass completed
Residents celebrate completion of underpass 15 years in the making
After more than 15 years of planning and nearly two years of construction. Munster's 45th street underpass has finally met completion.
"I am confident that the new underpass will help to alleviate some of the frustration that was created by the blocked trains and will help to bring people to that economically developing area," Mrs. Wendy Mis town clerk and treasurer, said. "The opening of the road was quite exciting. My son, MHS class of 16. and I participated in the ribbon cutting and were among the first to officially travel on the new roadway. I took my daughter. MHS class of 13. through the tunnel on the night it opened. There were so many positive posts on social media that it makes me proud to have been a small part of such a significant project in our town."
Calumet Avenue can regularly expect to see more than 41.000 commuters daily. according to the Indiana Department of Transportation. Many have high hopes for the effects on congestion and traffic delays this ambitious project will have. Town council members have already stated their intention to conduct a traffic survey in order to verify the results of this new project. Some community members, however, have their doubts.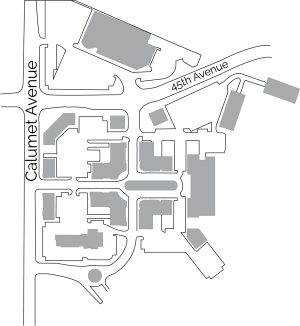 "It took a very long time." Mrs. Kristen Szafasz, history teacher, said. "I know the importance of not having too many people stuck by a stopped train. The underpass will provide a way for people to not get stuck. However, by the time they go under. get to Southwood, to get back to Calumet again, the train might be moving."
While the full impact of this project is yet to be seen its construction appears to have reached completion without any major delays or setbacks.
"The project ran very smoothly," Mr. Chuck Gardner, town council member, said. "The overall cost of the project was about S27 million, however, through various state and regional partners, the Town of Munster spent approximately 55.5 million on the project."