Good-bye, 2020
A month-by-month reflection on 2020
2020 has been a historical year, and presented the entire MHS community with unprecedented challenges and struggles. Through it all, students, staff and families have come together and carried on. With the year now coming to a close, it is time to reflect on the trials and tribulations brought on by 2020, as well as some of its brighter moments.
January – Going into the new year, students returned to school, prepared for competitions and shared memes about World War III. Best Buddies played the football team, DECA was unable to induct new members and sports teams geared up to start or continue their seasons. While January offered Munster both highs and lows, it seemed as if this year would bring with it no more adversity than the last. As the month carried on, however, Munster residents began hearing troubling reports of a dangerous new virus originating in Wuhan, China, with the federal government placing a ban on almost all travel to and from the country by its end.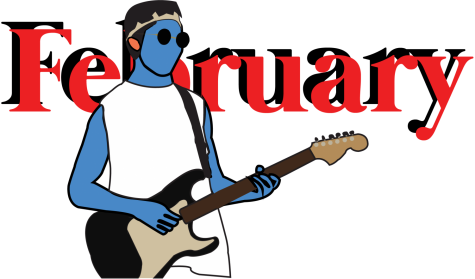 February – From Career Day to Turnabout, Battle of the Bands to Munster's Got Talent, February seemed to give everyone something to be excited about. Crier tackled stall doors and sanitary product dispensers, Debate prepared for nationals and Girls' Basketball became sectional champs.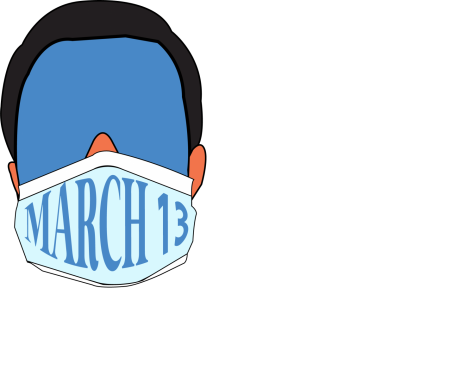 March – As Choir eagerly awaited their Nashville trip and the Dance Team prepared to set out to Indianapolis for State, they, along with many others, were faced with daunting news. In the start of the COVID-19 pandemic, all extracurricular events were cancelled, and before long, so was school itself. On March 13, MHS closed its doors.
"I remember being both relieved and excited when school closed," Reena Alsakaji, sophomore, said. "Everyone wants to be out of school, right? I originally saw it as a nice break, but as the time went on, and I realized that I was unable to interact with others, I began to miss being back at school."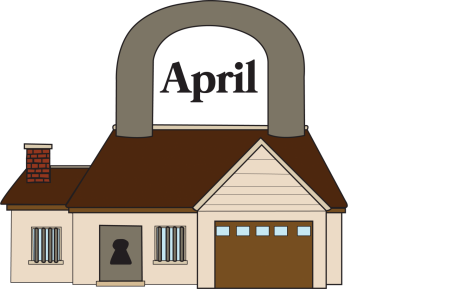 April – Following a brief district-wide sabbatical, the school year resumed virtually. Mask wearing and social distancing quickly became the norm, leaving many unable to see their friends and families as they adapted to their new lives. Some had even lost loved ones, or had themselves suffered from the disease as it continued to spread. Many students took to social media as a means of finding and maintaining social connections during these trying and unprecedented times.
May – After both online finals and AP exams, the school year finally came to an end. Yet, it would not bring about the respite many students and community members had hoped for. COVID-19 was still an ever present threat, and the recent killing of George Floyd had sparked outrage across the nation.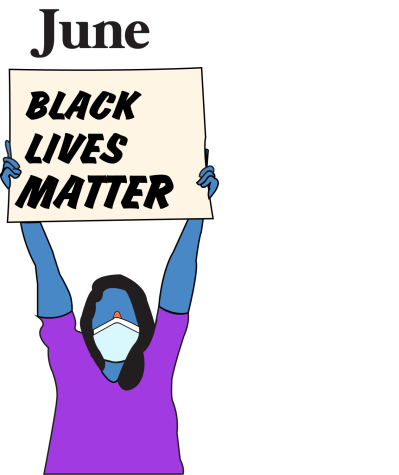 June – As protests in support of the Black Lives Matter movement broke out all over the country, students and community members alike took to the streets and public gathering places in order to protest police brutality. Colombia Avenue, city hall and even the grounds of MHS itself experienced demonstrations.
"One of my friends told me about the protest, and I just wanted to share my support and noncompliance," Anushka Majety, junior, said. "It was a really meaningful experience to witness the common protest of so many people, most of whom I didn't know, and the speeches given were honestly both very eye opening and moving. In one word, it was profound."
July – With large Independence Day gatherings deemed too great a health risk, many families took it upon themselves to hold celebrations and to shoot off fireworks. These acts in many ways served as a reminder of our ability to endure hardship without losing our shared identity and traditions.
"While it was less normal than usual, of course, it actually felt nicer because it was less chaotic without all the people coming over," Ayush Arora, sophomore, said. "We ended up going out to see fireworks from neighboring towns, so that was pretty normal."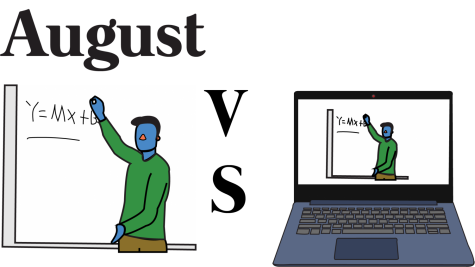 August – Accompanied by the beginning of the new school year, August marked the start of the School Town of Munsters's hybrid learning model. Families were given the choice between in-school learning with disease prevention measures or at-home online learning through school laptops.
"Breaking out of the traditional school life was a little hard," Ana Dimopoulos, junior, said. "Coming to terms with not seeing my friends was a huge downside, but slowly understanding that I can still text them at any time helped me to realize that it doesn't have to be that bad."
September – Fall sports began with precautions, and many new faces joined the staff and student body. All MHS members began adjusting to the circumstances brought on by the pandemic. Many new clubs were added to MHS's roster: Film Club, Cultural Cuisine Club and African American Culture Club all gave students a new opportunity to take part in their school community, and importantly during these trying times, offered students a new avenue with which to meet and socialize with their peers.
October – Students, teachers, teams and clubs all continued to adapt to new and evolving safety regulations, and the district saw its first ever Minority Committee meeting. Halloween served as a welcome, if temporary, return to normalcy for many STM families, while others refrained from the festivities due to safety concerns. 
"Halloween was different than how it usually is, just because I couldn't do the things I usually do," Maddi Bell, junior, said. "But I was able to do a bonfire outside with a few friends, so that made things feel a bit more normal for a night, even though we had to be distanced."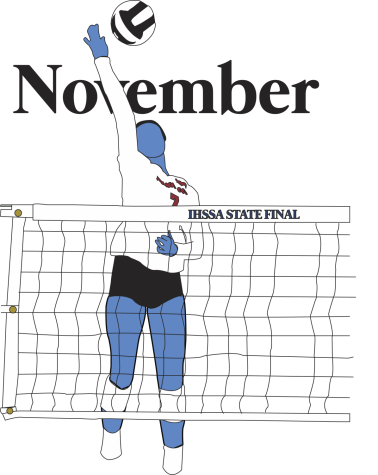 November – Between school board elections and the Girls' Volleyball Team reaching State for the very first time in the team's history, early November proved an exciting time for MHS. As the month went on, Lake County COVID-19 rates continued rising, prompting the school to temporarily suspend in-person learning until Dec. 2
December – With students cramming for finals and looking forward to winter break, MHS is preparing for yet another school year. While many of the challenges this year has presented will continue on into 2021, 2020 has proven that students, staff and families are more than capable of coming together and facing any challenge they may be presented with.
"This year has given me the chance to focus on myself and what I want to accomplish in life, not living up to others expectations," Trinity Malave, junior, said. "I'm excited to take this new mindset into the new year."