Nonstop Depop
Kate Krawczyk, junior, discusses her online jewelry business
Every week, Kate Krawczyk, junior, logs into her Depop account to check for new buyers. Every week she sees an increase. Handcrafting necklaces and earrings, Kate has been using this platform, as well as Instagram, since August to moderate the sale of her products.
"I got the idea to start making jewelry really just from walking around Michael's craft store, seeing the materials to make earrings and then just thinking, 'Oh, I can do that,'" Kate said. "I chose depop to sell my products simply because it was what I had accessible to me and I thought it was pretty easy to use. I manage the media, production, and finance."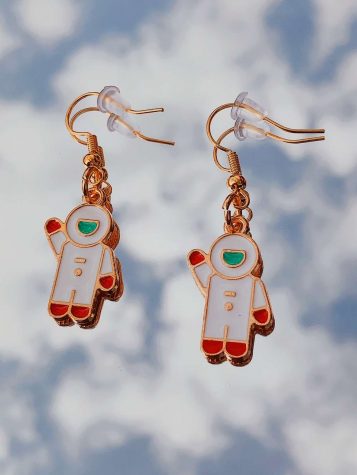 In addition to its user-friendly availability, Depop has become an increasingly popular means by which users can sell reusable clothing items, while still remaining distanced and sanitary.
"With COVID-19 being an extremely real issue, I prioritize cleaning everything that goes into the package thoroughly," Kate said. "I clean the earrings, my work station, and, heck, I even wear gloves when I put orders together. It's all about keeping everyone and their families safe and healthy at the end of the day."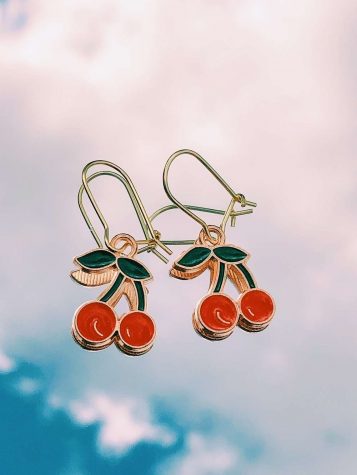 Along with thorough sanitary measures, Kate delivers diligent work in each of her products being shipped, something that can add attractiveness to the favorability of small businesses.
"I think my business is unique because I am the only contributor to it," Kate said. "I make everything by hand, and spend hours creating the posts for my products which go onto Depop. I believe small businesses are important today because they truly offer a lot of one-on-one experience when it comes to shopping, which is something a lot of big businesses lack. Also, with many small businesses you can tell how much work goes into them rather than a bigger brand."
In addition to the direct customer service that small businesses similar to Kate's provide, the personality and individual engagement also highlight the appeal to shopping small.
"Every purchase really means the world, no matter how big or small," Kate said. "When I get the notification from depop or Instagram that I've sold something my heart kinda skips a beat!"