Volleyball wins state runner-up
First time in MHS history, team makes it to state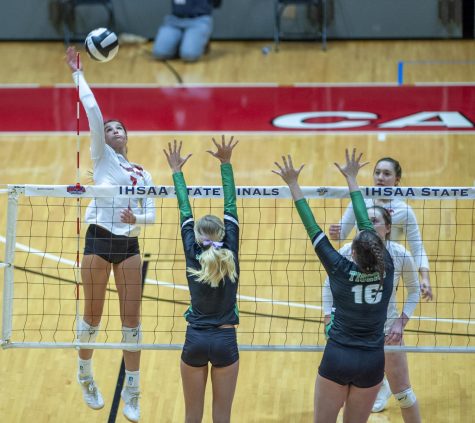 The Girls' Volleyball team finished their season last weekend as State runner-ups in the 4A class. This is the first time Munster Volleyball has gone to State. Before, the girls dominated their sectional, beating Merrillville in three sets. They won their regional against Crown Point in a close five set battle. 
"My favorite part of the season was when Coach Brett Boden jumped into a swampy lake in Laporte," Sarah Morton, junior, said, "After we beat Crown point in a five set game to win regionals." 
They became Semi-state champions by beating out McCutcheon in just three sets which  allowed them to advance. In the State championship game they lost to Yorktown in a 4 set match after taking the first set. 
"It was so memorable to play in front of a huge crowed at Ball State," Morton said. "And having the support from the whole community."