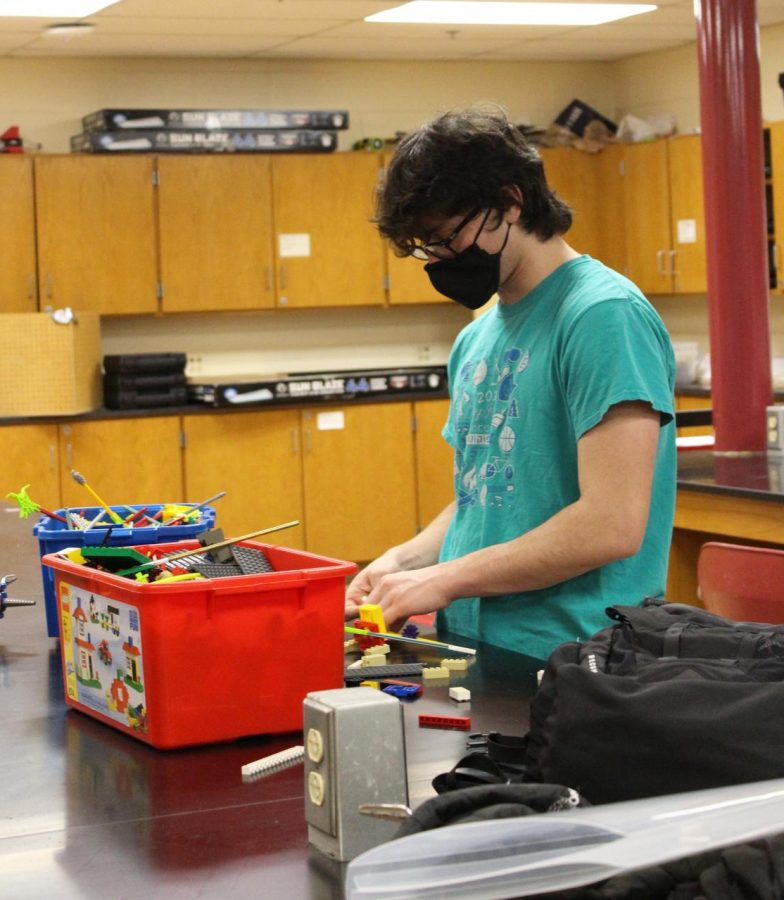 Robert Brunetti
Throughout the month of February, the Science Olympiad team starts to compete every Saturday, but not like previous years. The study and build events have both had some arrangements made in order to proceed with certain activities. They have been preparing since early November for every meet as much as they can and are ready for state and nationals. 
"Next month, I would love to see Munster get first at State and advance on to Nationals," Mikyla Farnell, junior, said. "So far we have competed at a few invitational competitions, placing within the top 10 at all of them."
The excitement that comes with Science Olympiad goes hand in hand with the stress involved. After the upcoming regional events happening on Feb. 20 and 27, the team will then compete virtually at state on March 20 coordinated by Purdue West Lafayette.
"It can be very stressful, but it's also exciting; you get so many opportunities to perform and improve," Iris Gong, junior, said. "What I struggle with the most is balancing the workload of preparing for competition as well as doing all my homework over the weekend. Not only that, but with so many consecutive competitions, you can never stop working for a while."
Due to COVID-19, Science Olympiad had to turn towards virtual competitions in order to compete with other schools around them. Both study and build events are being held through a new program known as "Scilympiad." This program allows members of Science Olympiad to be able to communicate with partners and regulate tests. 
"Events have been modified to fit the online format, most notably all build events have been made trial events for the State tournament," Stephen Heritage, senior, said. "It's changed how the team is preparing as build events are no longer a focus as they won't count at state."